Discussion Starter
·
#1
·
My names Brokk I reside in Las Vegas and i am a full time student at UNLV.
My first car was a 1970 mustang 302 and was handed down to me from my grandfather. It was in horrid condition and needed ALOT of work. A friend of mine from summit racing helped me replace alot of problems with the car and while being shipped off to mustang depot for the wire harness replacement (heres a picture of it being towed )
.
Once it arrived, they told me that the wire harness was shotty and i needed to buy a new one in which they said are rare or couldnt be found which i couldnt find one at the time, but i was a noob also. Anyways, i took the car back and, unfortunately, let rot at my grandparents house for about a year. My grandpa ( a mechanic of 47 years ) and also forgot everything he knows, started the car after not being started for a year and chewed my starter and flywheel and that is when i decided it was time to give somebody else a chance. Anyways i sold it for 1000 dollars and the person who bought it did a very nice job on it. It is now roaming the streets all black.
I then drove a hyundai xg350l for the time i did not have a car, and shortly after bought a used 350z in which i was introduced to modding and mechanics. (pic)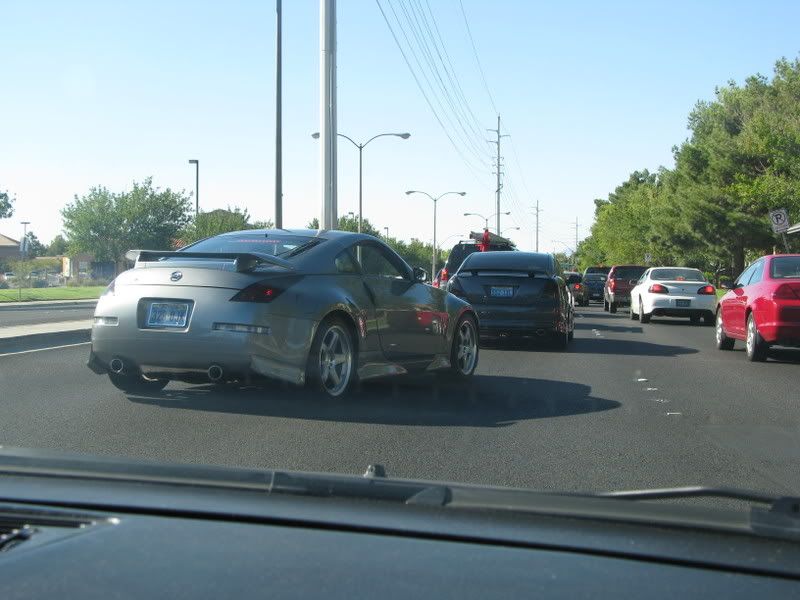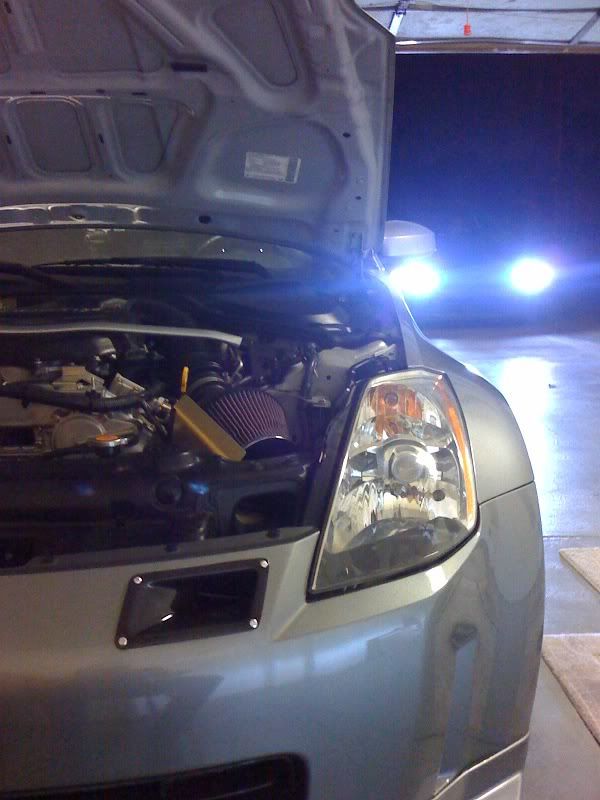 Anyways, I am now interested in having a bike to go to school and back and just to run errands in which i dont have use so much gas. The bike can also take the same amount of people as the Z! I was recommended a mid cc bike like a 600 because i am 5' 9'' and 167 lbs.
Anyways, everyone has said "I wish i would have known that before!" and i would like to somewhat get comfortable with every aspect of the bike before i make a mistake. So here are a few questions i want to ask anyone who is knowledgable in the field and willing to help a noob out.
What are the underground brands which are good but cheaper and of course look nice.
I love the look of Dainese for the jackets, Shoei helmets are all i really know, any underground bikes that i should look into?
Any suggestions on anything will be appreciated?
Be aware that I am not rushing anything and I am learning the proper ways because i know how drivers are (Vegas), and i know how dangerous bikes can be. I would rather be prepared on as many aspects as i can before getting on the bike.
Thanks a ton.
Brokk