Discussion Starter
·
#1
·
Just in case anyone is wondering no I did not crash the bike w/ intentions of selling it and am probing this question to see if I can pass it off as not crashed.
I just got this bike last weekend. I was told it has never been down and now that Ive had more time w/ the bike and looked it over really well while waxing it today I discovered a few things that seemed not quite right. Id just like to know your opinions on if you think this bike has been down at some point and then repaired.
These are the things that first made me wonder. The gaps in the intake cover and tank do not quite line up and I tried adjusting it today and it still comes out looking like this, also the gap in the plastic between the seat and the tail section, I dont remember it being like that on my 05.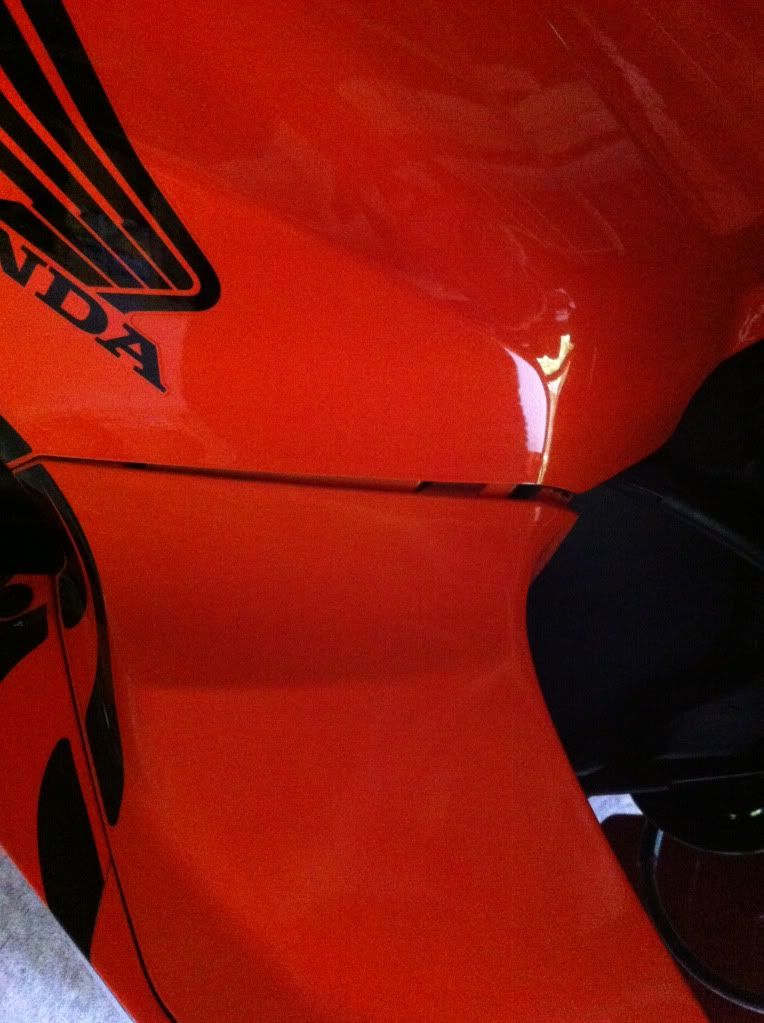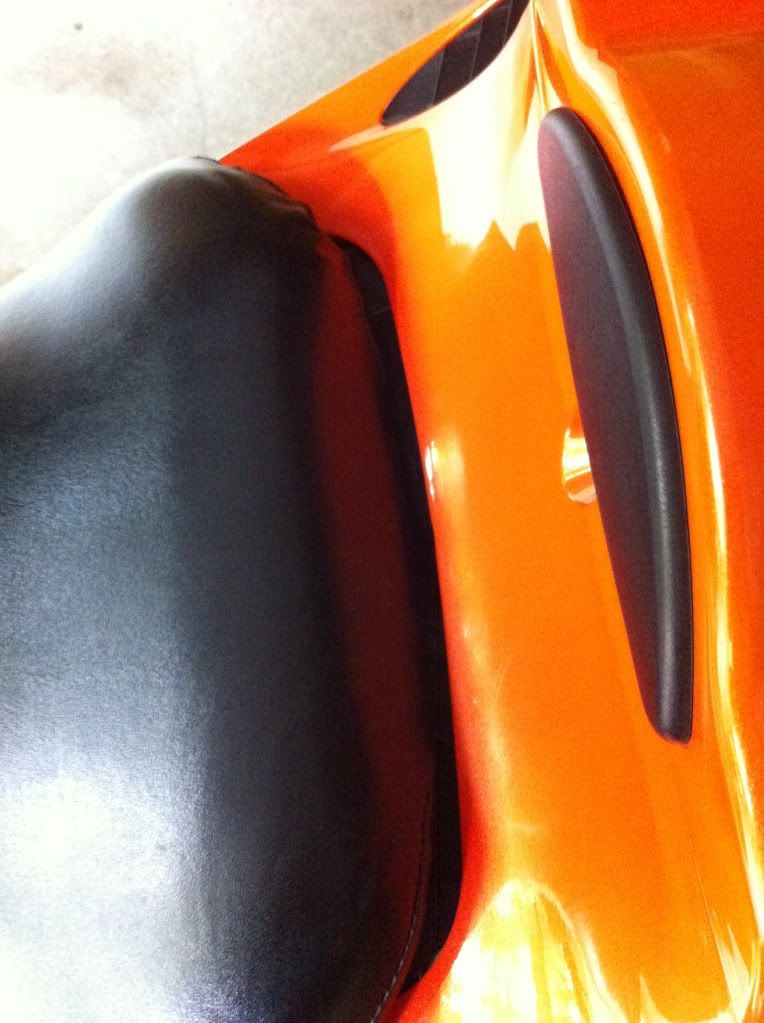 Also today I noticed these things. Inside of the front end is not painted, it is very light as compared to the paint on the outside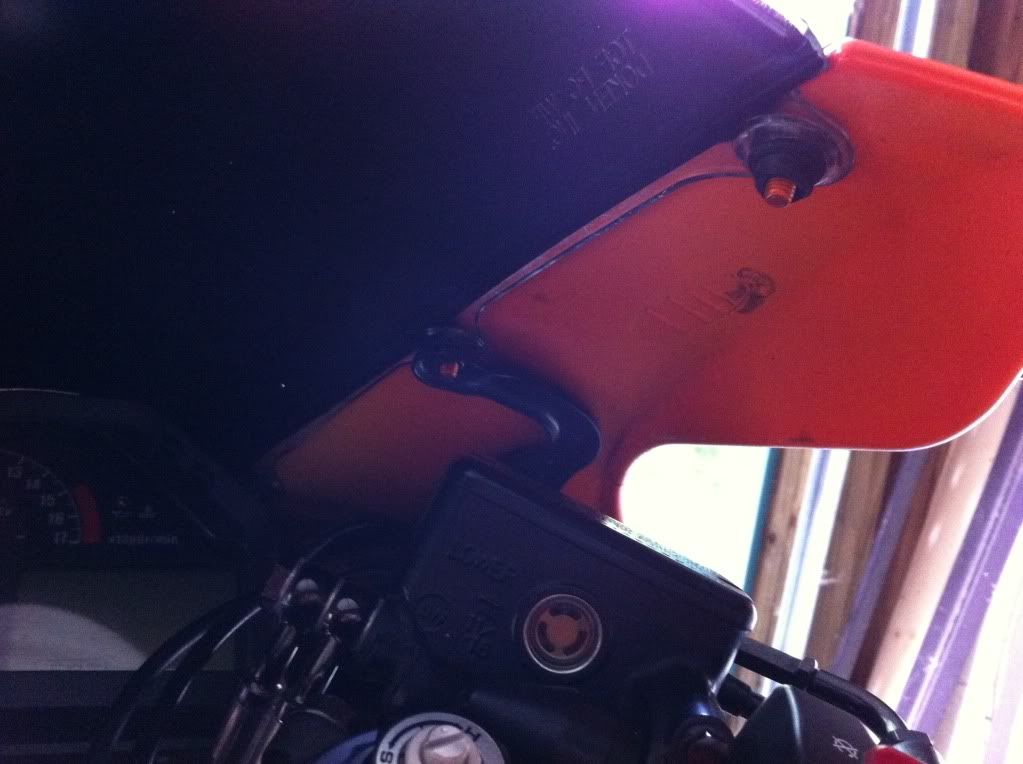 And I noticed these paint runs as well, this one on the right hand side upper fairing and the second below the tail section on the left side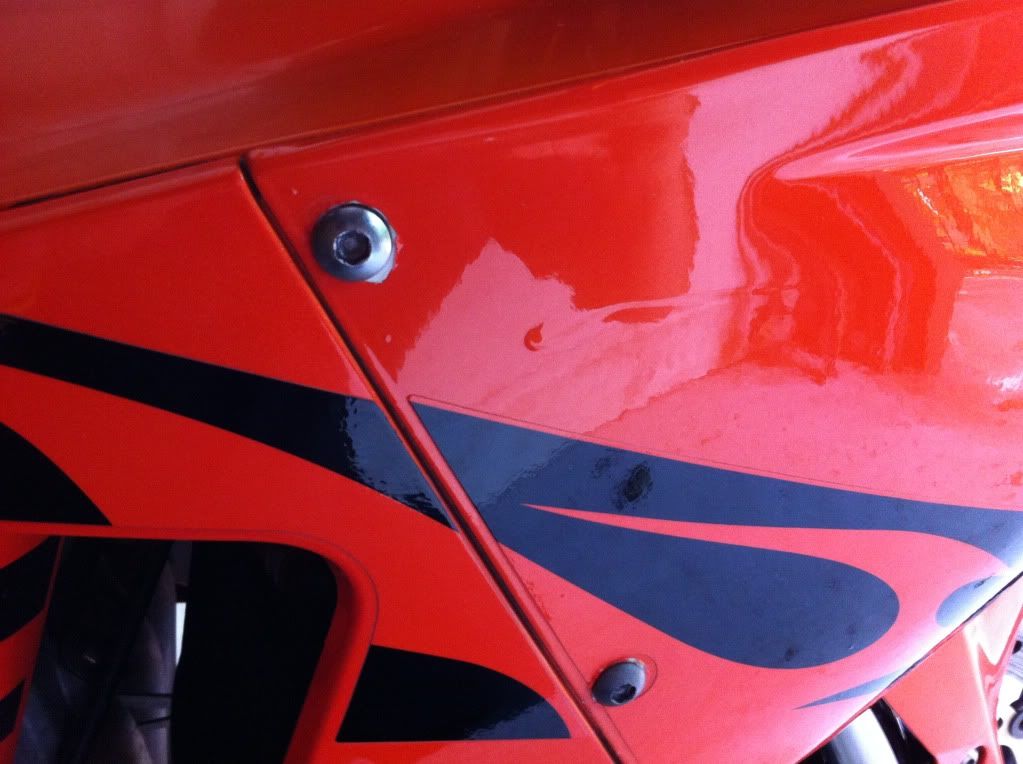 The bike has no visible signs of rash anywhere other then the left hand side cover where it says HONDA but it is not crash rash, it looks more like the bike was dropped in a garage or on the street it is not deep gouges more like light scuff marks as though something you could do w/ sand paper.
So with all of this presented would you think this bike has been down and now has aftermarket fairings hence the gaps in some plastic and been repainted due to the runs I found in the paint today. Another thing is that the 600RR sticker is missing from the tail section as well as CBR RACING on the front Fairings. I do realize that some people remove decals but I just thought I would mention this. Also is there anyway to tell the original color of a bike from the VIN?