·
They call me a ride whore
Discussion Starter
·
#1
·
Ok so maybe it's not "new"..... new to me rather, lol. And it's not what you're thinking...
So a couple years ago I started riding dirt with my friend Scott.... he had gotten a newer KX-450 and still had his old KTM 200 EXC that he never rode anymore so he always just let me ride that. He started working a whole lot shortly after and never comes out and plays anymore (and neither could I since I was using his bike). But I've really had the itch here lately to get back out in the dirt..... I've been wanting a dirt bike of my own for quite awhile now, and finally got in a spot I could pick one up
So I've been scouring craigslist like a madman the last couple of weeks.... saw lots of bikes come and go that I liked, but this one really caught my eye. It was on there for a couple weeks and it seemed like a good deal, so I finally texted the guy about it. Everything seemed good so my buddy Travis and I drove up to Virginia yesterday (despite the crappy weather.... rain turned sleet/freezing rain turned snow....yuck!!). I really liked the bike though and it was in my budget, and you could tell it had been well cared for not just from looks but from talking to the guy as well. So I brought her home
So please welcome the newest member to my moto family.... a 2000 Kawasaki KDX 200
I know I know...it's not Big Red... but I did do a lot of looking around and for what I'm gonna be using it for (woods only), it seems just about everyone agrees these are probably one of the best woods bikes out there, and a reputation for bulletproof reliability similar to that of my F4i, lol
A few pics.... not the greatest as it was getting dark both days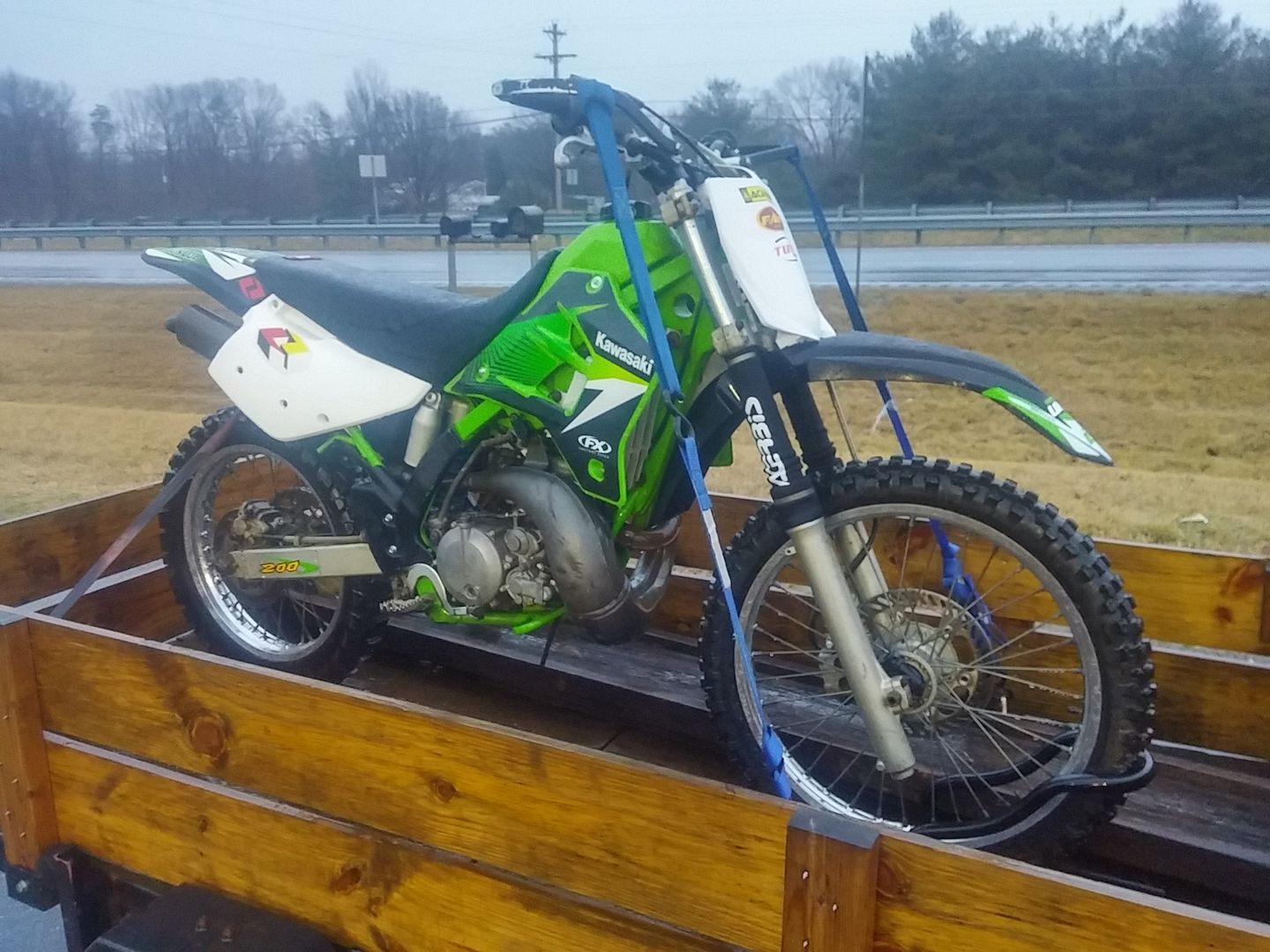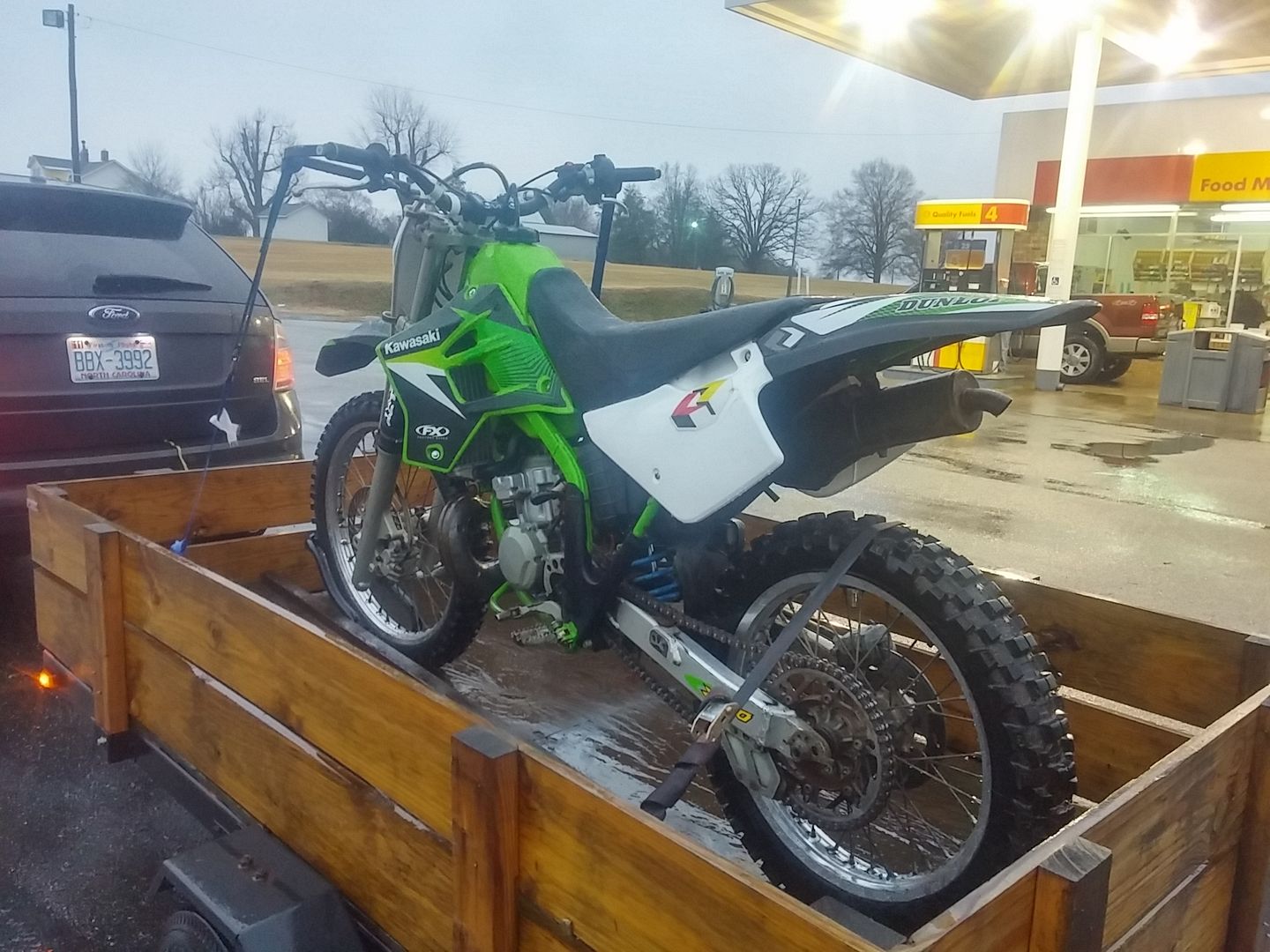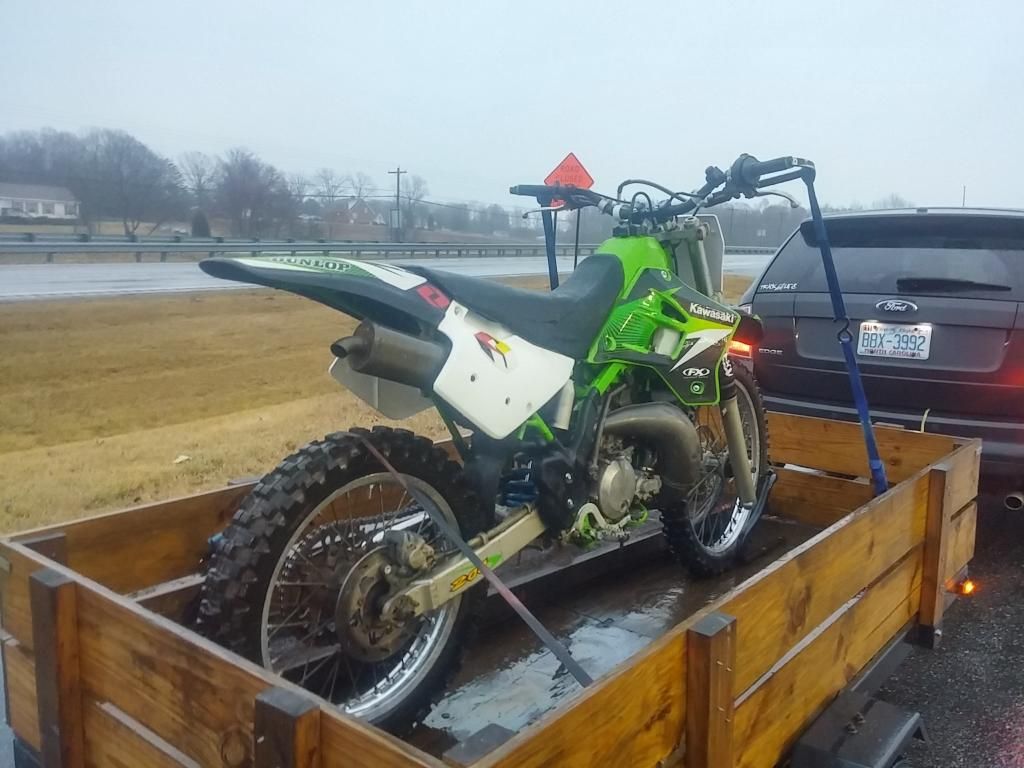 And a couple after I got it off the trailer today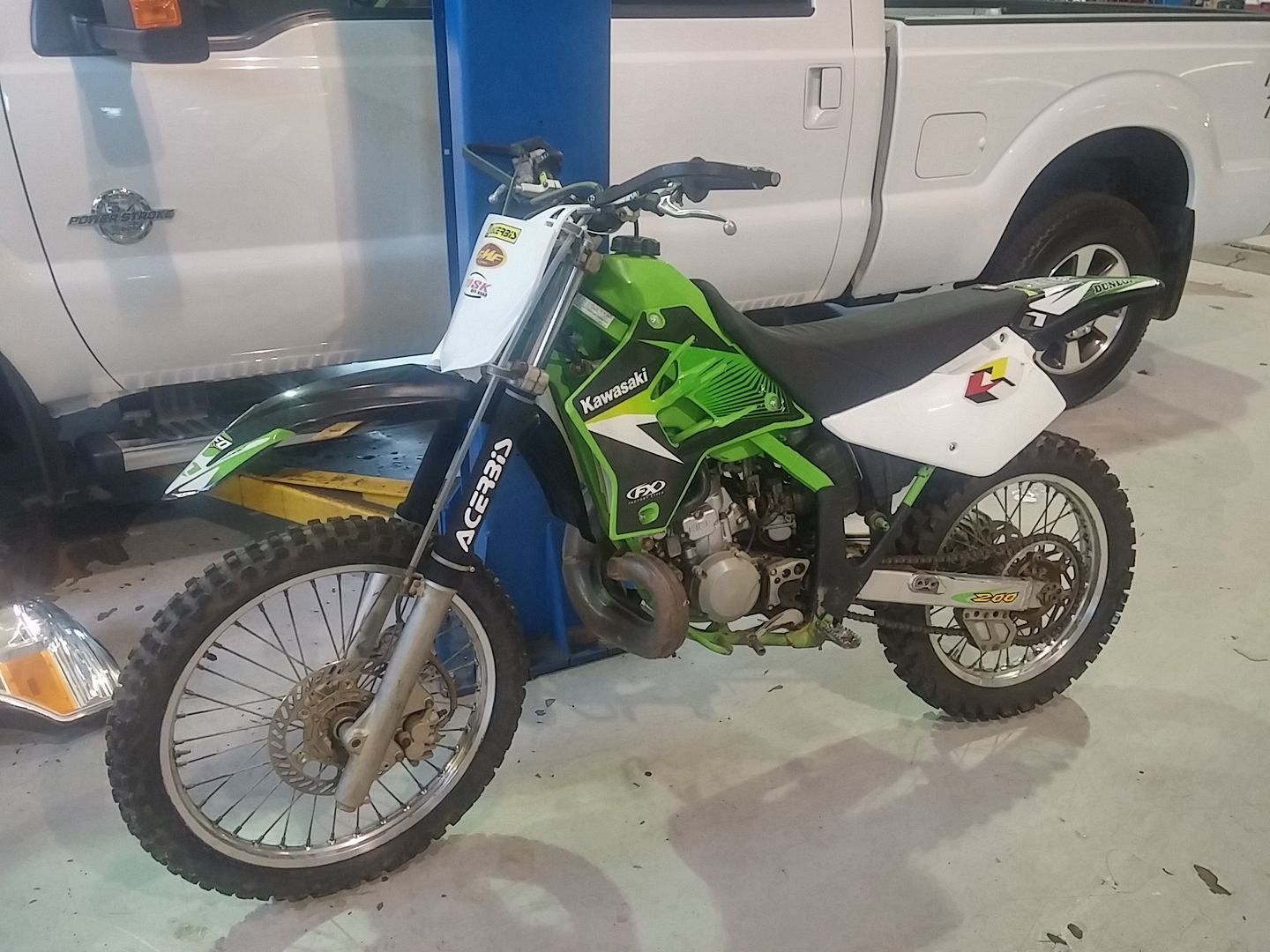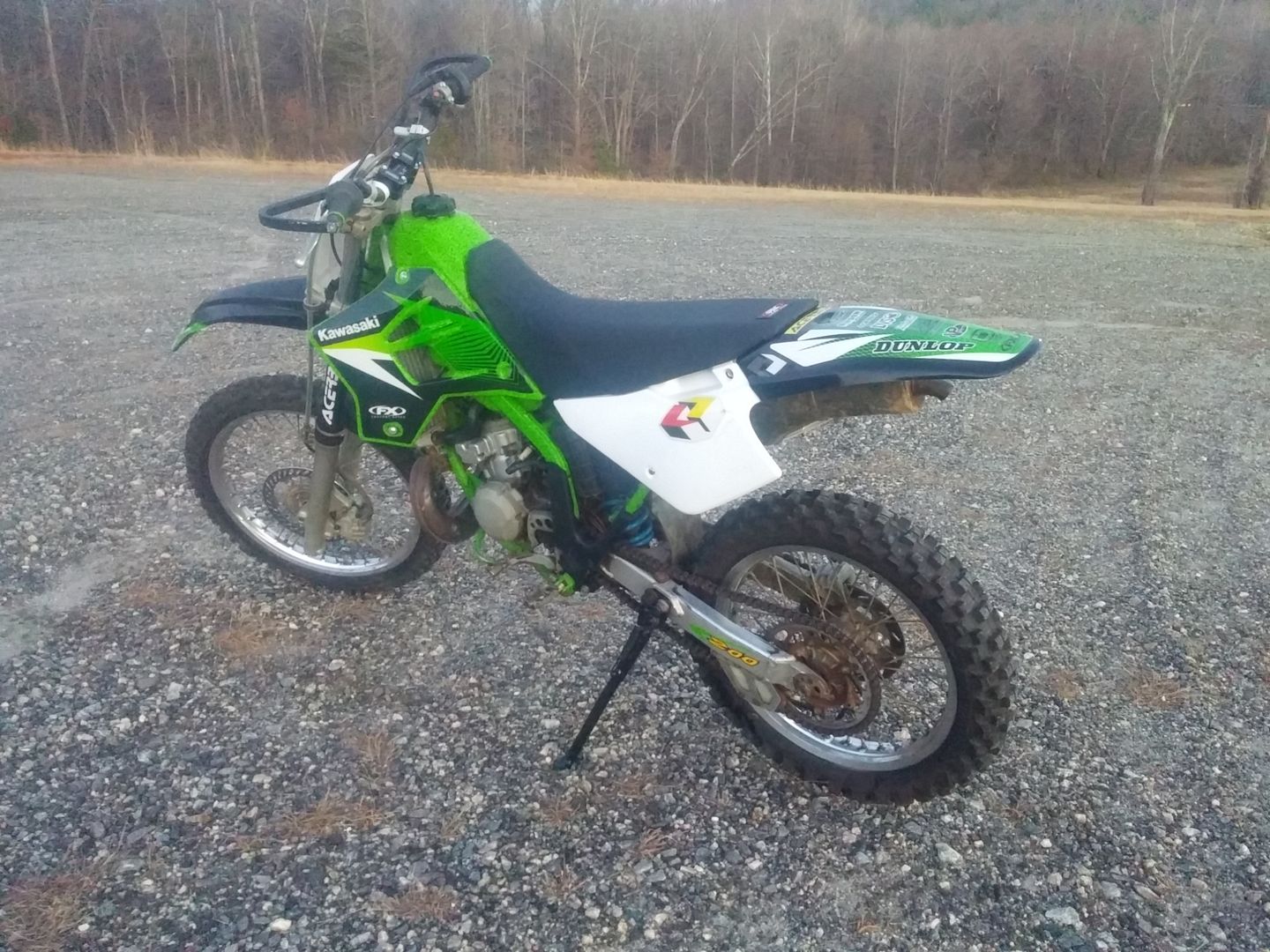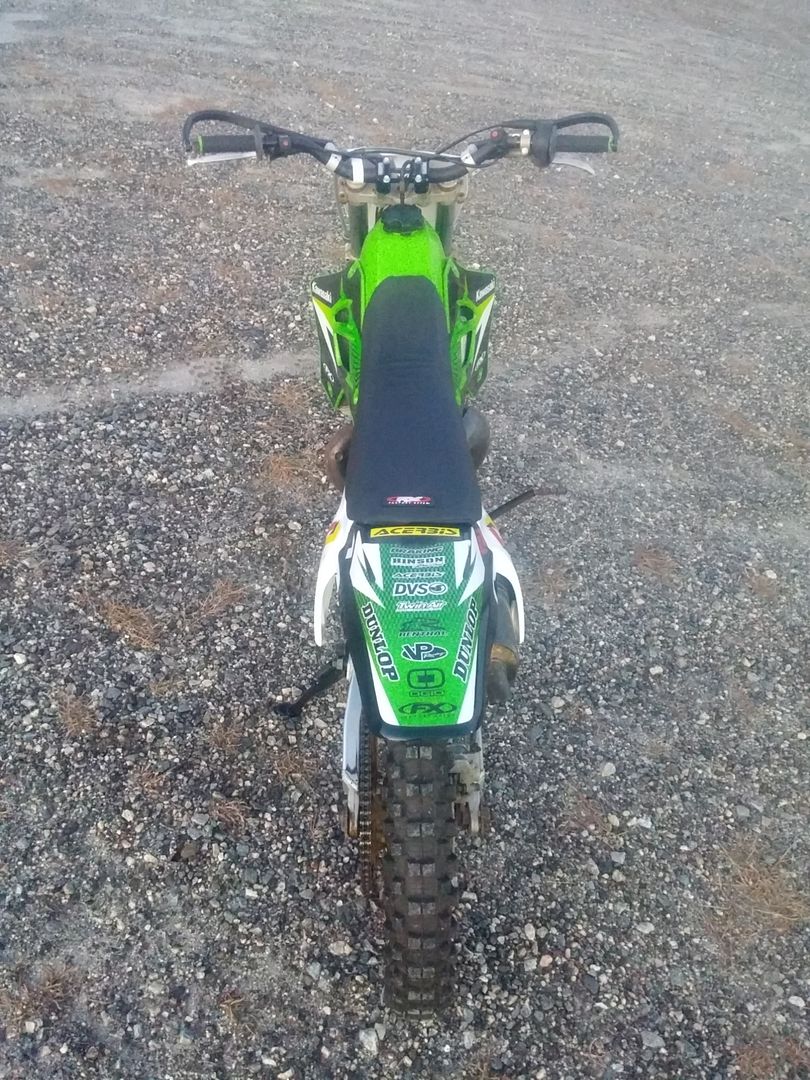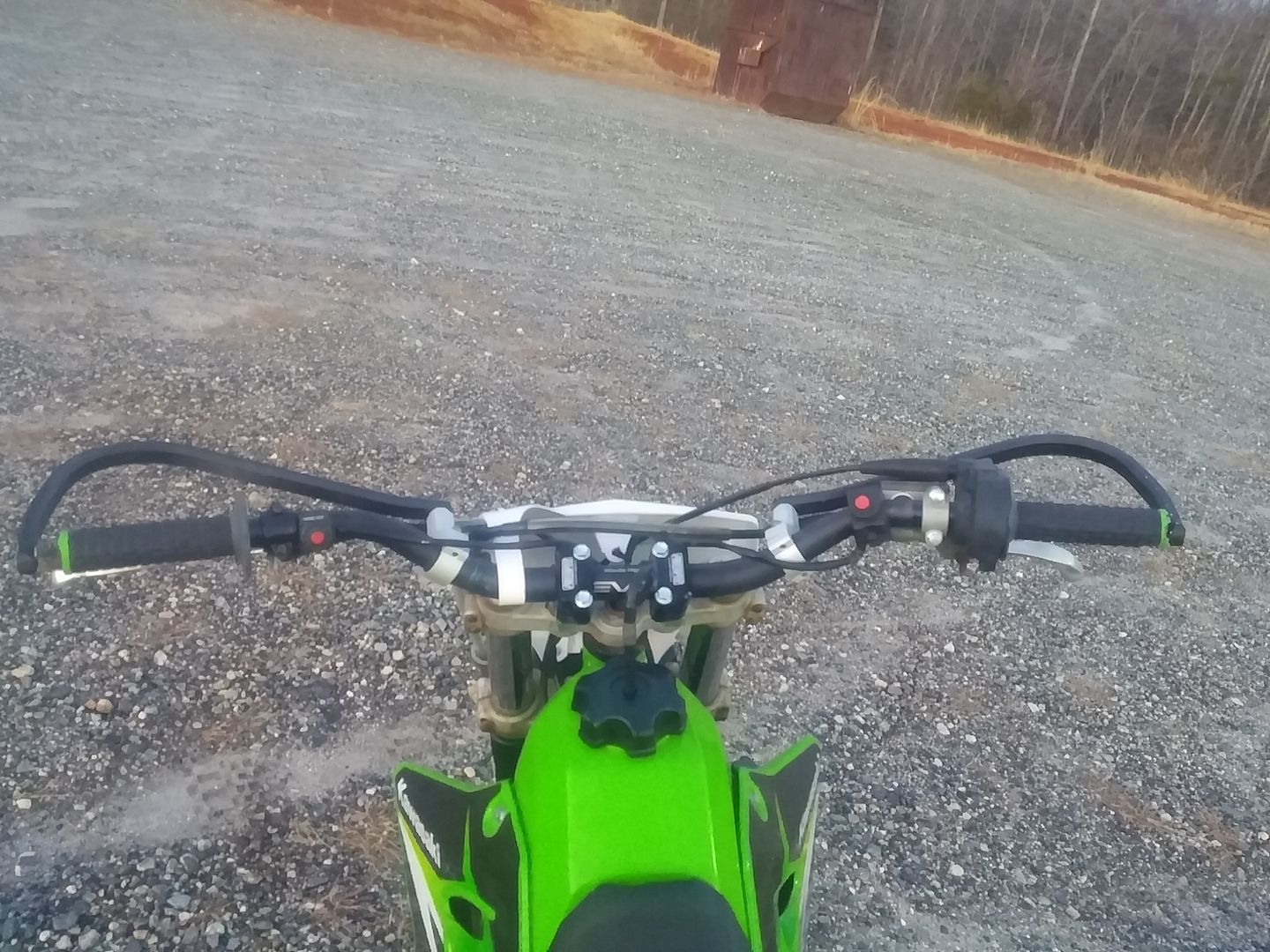 It needs a couple little small things, which I totally expected with a 15 year old bike, but nothing major at all and overall it's a very clean solid bike and runs great. I really like it.... should make for some fun times! Brown Mountain should be opening here at the end of the month... I'm excited!