Well, I FINALLY booked out to the garage and started ripping and tearing the bike down for the exhaust project.
The idea being to replicate the no-longer available WOLF exhaust for the VFR800:
First thing on the menu of course was to remove all the tail plastic plus the stock undertray and battery box:
This left me with a jumble of wires and such to deal with: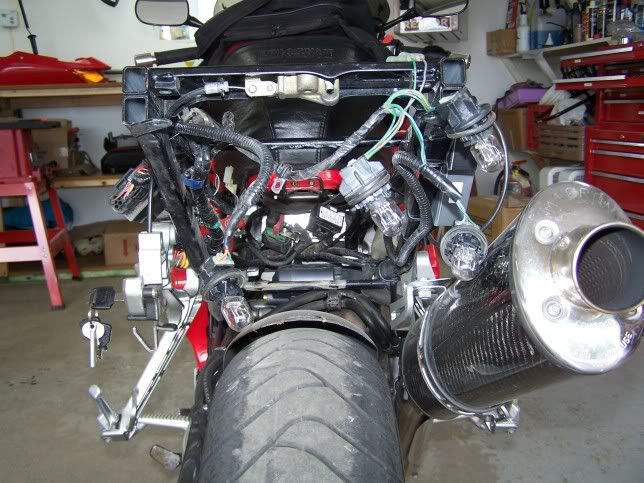 Later, later. Let's start making stuff!