Nick has been busy working with Corse Dynamics on a captive rear axle housing that integrates a spool for easy secure lifting and easy rear wheel removal.
Basically this is what you have when you take the wheel off with the OEM set-up:
BEFORE: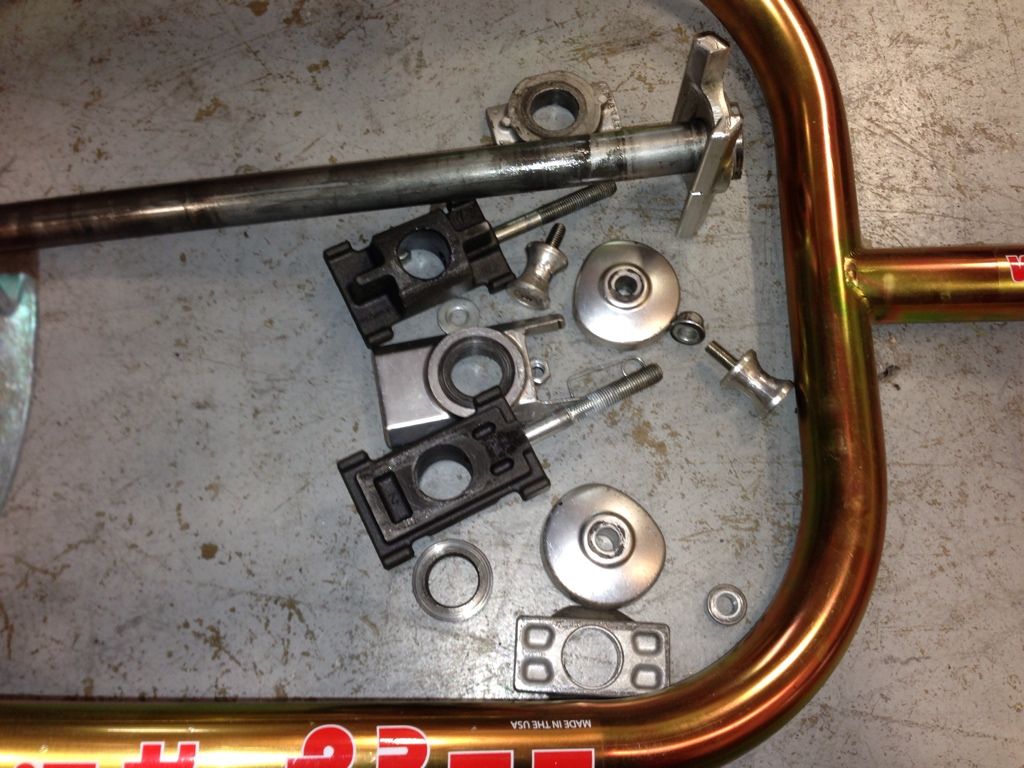 This is integrated all billet design that Nick came up with.
AFTER:
All of the swingarm spacers are retained for easy wheel removal.
The outer housing has provisions for a 8mm spool if desired.
This allows the use of a standard rear stand to lift up the bike and remove the wheel, since all the spacers are bolted together through the swingarm the bike can still be supported on the stand utilizing the spool with the wheel removed. If you have ever removed the wheel on a sport classic you know that lining up all 9 spacers can become complicated and tricky, this kit will eliminate that headache completely.
The kit includes left and right swingarm adjusters, 8mm spools, and required hardware to bolt the spacers together for a captive design.
3D view of the housing:
http://motowheels.com/attachment/51219-.pdf
click the hand tool to see the housing from all angles.
Let me know if you are interested, Nick is planning to make a small run of them in December.
Price will be $239 - but we can create a pre-production special for
$191
for all those that place the order before they are put into production.
Here is the link:
CORSE DYNAMICS Captive Rear Axle Housing: Ducati Sport Classic
-M