·
They call me a ride whore
Discussion Starter
·
#1
·
Had an awesome weekend in the hills, despite some less than favorable riding weather.... left friday after work and headed up to Franklin to meet up with the VFR boys from another forum I'm on (vfrdiscussion.com... and no I don't have one, lol). Met up with everybody there, hung out for a bit, went out and had a good dinner, then got some sleep for the next day. Spent the whole day saturday out riding, then sunday went out and did some more riding! Overall.... great weekend!
Some pics are similar as I was taking some with my digi cam and some with my phone
Sat morning, we broke into several smaller groups. Our group of 5 in Clayton, GA taking a break after Warwoman Rd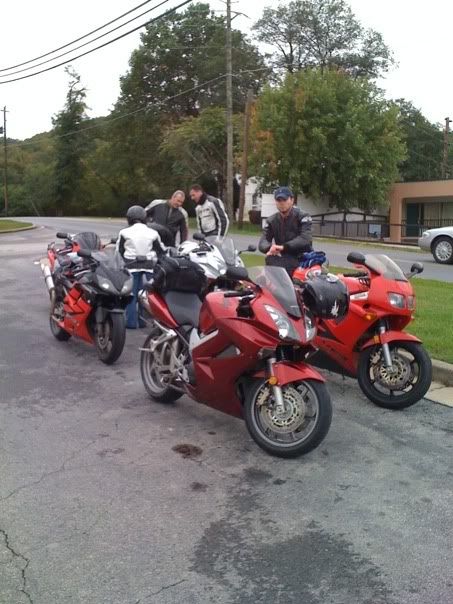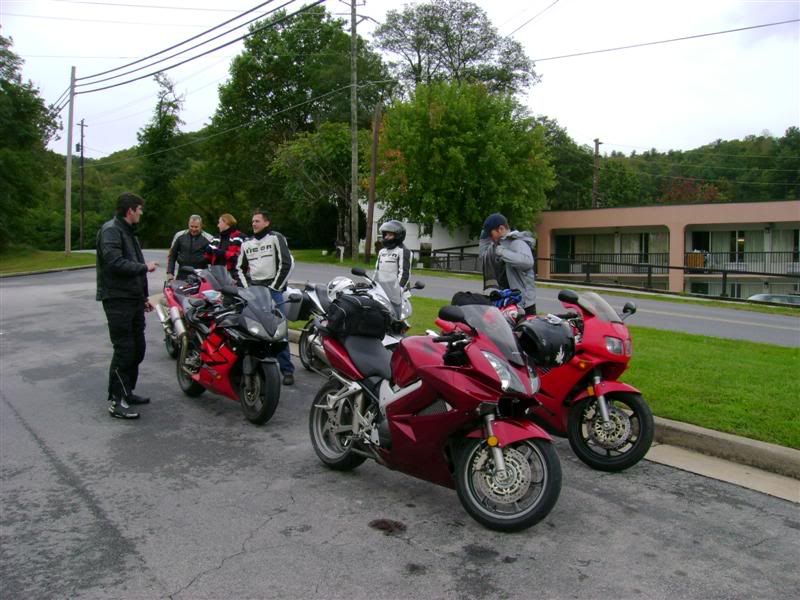 Taking a break along Richard B. Russell Parkway, usually known as the "Hwy 348 GP". It was 35 degrees, rainy, and very foggy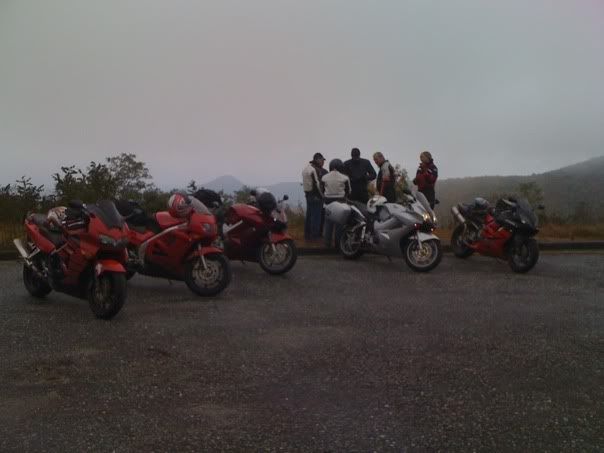 Lunchtime in Morganton, GA. After riding all day in on and off rain and clouds, we're sitting there eating at BK and the sun comes out nice and bright. We get excited thinking we'll have a decent ride home... WRONG!! We leave and get about 2 miles down the road, sun goes away and it starts raining again and rains most of the way back. Then as we got closer the temp hit 32 and shortly after it started sleeting... awesome!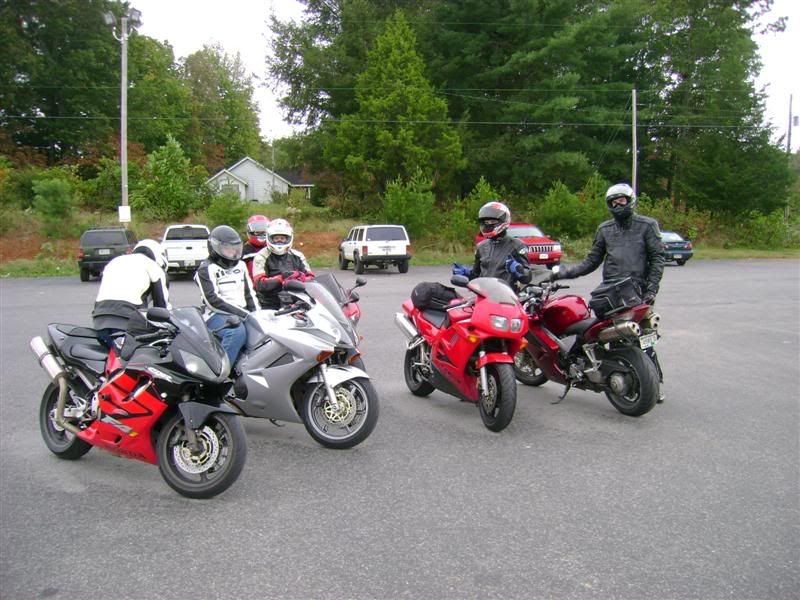 Got back to the hotel... everyone was back safe 'n sound already after a cold wet day of riding