Discussion Starter
·
#1
·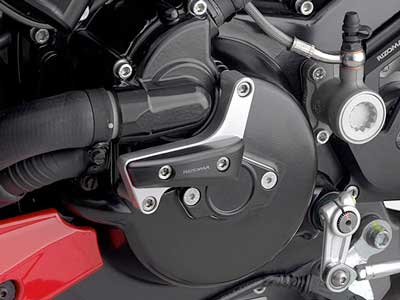 RIZOMA Water Pump Engine Guards: Streetfighter / Streetfighter 848 / MS1200
$97.00
These waterpump cover sliders for your Ducati Streetfighter or new Multistrada MTS1200 are an extremely easy install.
Designed specifically for each model of motorcycle, these guards are an essential accessory, whether in daily riding or on the track. Their simple lines combine with perfect detailing to create an accessory which goes beyond function to make a design statement, emphasizing your motorcycle's aggressiveness. Made in high quality materials like aluminum and Delryn, they protect the motorcycle against damage in falls and do not themselves transmit stress to the cycle parts. Parts subject to wear can be replaced to ensure your bike looks as good as it feels.
More Streetfighter parts:
Motowheels
* FREE continental USA shipping on orders over $100.
* Outside continental USA, use shipping coupon codes:
GLOBAL250 gets 25% off shipping on orders over $250
GLOBAL500 gets 50% off shipping on orders over $500
GLOBAL750 gets 75% off shipping on orders over $750
* Register on the Motowheels website for Free forum passwords to access discounts on most non sale items or lifetime VIP passwords for the deepest discounts on all items. Look for
memberships
and choose the membership type that fits you the best.