He did a great job explaining why NOLA did what they did. I was struck when he was talking in terms of what they hadn't done too.
This sits near the site of Lumkins Jail or "the devil's half acre," a slave holding facility.
At Tredegar Iron Works, the foundry that produced over a thousand pieces of rebel artillery and iron cladding for the CSS Virginia they placed
Arthur Ashe resides on Monument Avenue.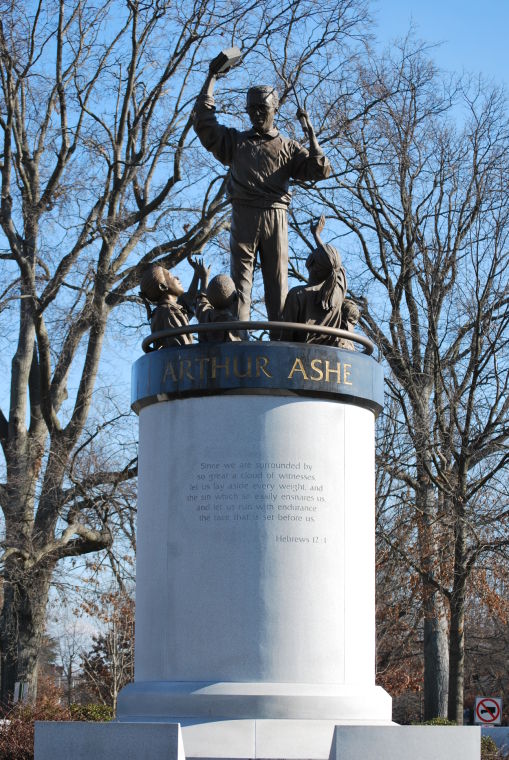 And just last month a new monument and plaza were dedicated downtown, at the entrance to Jackson Ward, to Maggie Walker, the first african american women to charter a bank in the US, as well as being a newspaper publisher, teacher, civil rights leader, entrepreneur and mother. She's also the namesake of the Governor's School here.
On the other side of Jackson ward is a monument to Bill Robinson, the highest paid african-american entertainer in the first half of 20th century
On Capitol Square we have the Virginia Civil Rights memorial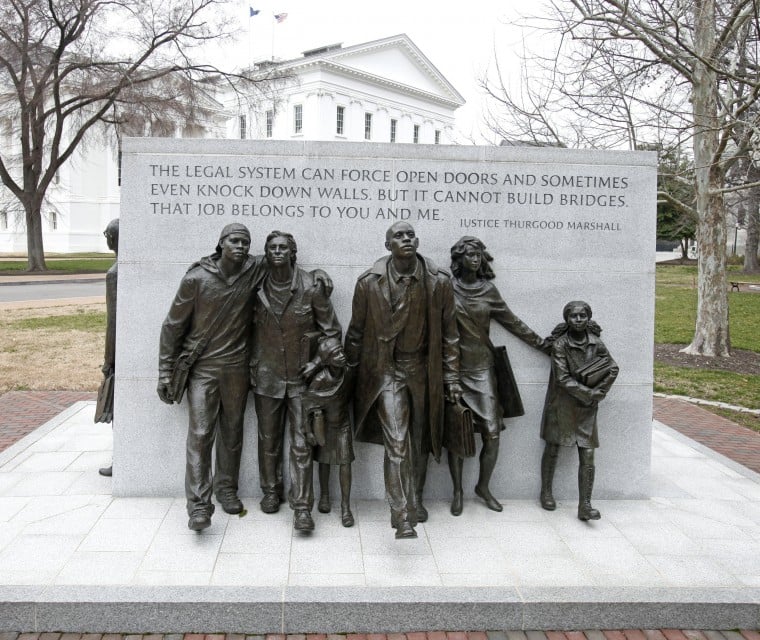 Richmond has done alot of things wrong over the years, but they've also done and are doing many things right. I hope the process continues.