Discussion Starter
·
#1
·
Since I'm currently shopping for a bike and have no pics of a new bike to post, and I'm new to this forum (not to bikes), I thought I would share a few pics.
Please excuse the quality. I don't have a scanner so I took pictures of actual photos from the past with my iPhone...I know, that's sad :comp
Here we go:
My third bike. 1994 ZX-750. I thought I was styling:
My fifth bike. 1998 TL1000R. I really was styling (and at 235lbs..lol)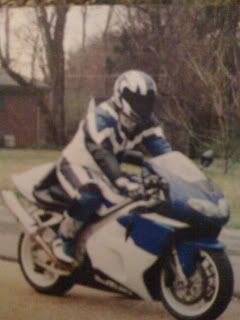 My sixth bike. 2000 Ducati 748. No need to comment on styling:
Cherohala Skyway in 2001: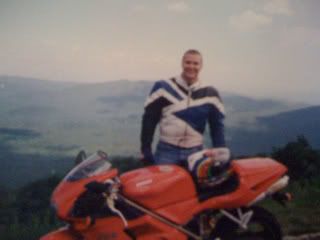 At T.W.O. - Two Wheels Only Motorcyle Resort in Suches, GA 2001: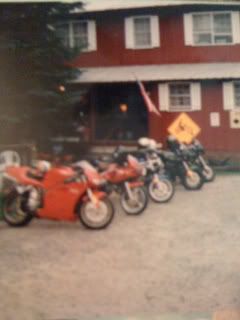 Anyway, like I said, sorry about the quality. I couldn't find pics of the 88 Hurricane, 94 CBR600 or 96 ZX-7R. I'll look for those later. I'm also trying to dig up some trackday pics at TGPR and Road Atlanta.