Discussion Starter
•
#1
•
Well duty calls and I am off to VA for a few months and then Germany. My b/f and I did a last ride before I leave.
Here we are, loaded up and ready to go.
We arrived at Robbinsville around 5 pm, just enough time to hit the Dragon a few runs. Here we are at the look out. It was a perfect ride, no cops, hardly any cars or bikes and it was still nice and warm: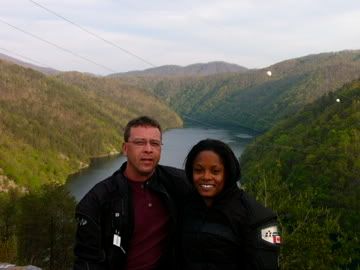 When we got back to the hotel I recognized one of the guys staying next to us, and as it turns out the Dragoneeze riding club out of Augusta was up for their annual ride....so out little group went from two...to eight. Sat morning we woke up to rain:
Here are all our bikes nestled under the hotel garage: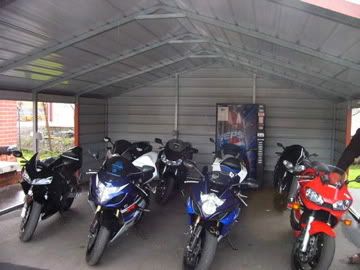 so we rode up the Snake, here is the gang at the top: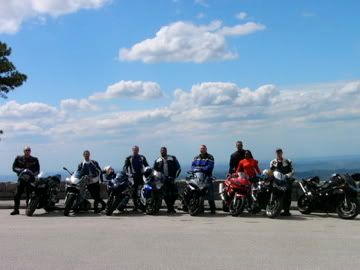 We did a huge loop that took us from Robbinsville, to Tellico Plains, up to Highway 46, Hwy 17, then 129 coming up the back side of the Dragon.
We rode a bit Sunday, but by 11:00 the cops started coming out and some sport car club was up there too so we did a few runs and brought it in. All it all it was a great ride, hung out with some good people, no accidents, or tickets. A good way to leave the area.