Discussion Starter
·
#1
·
Just kidding. Finally getting around to fixing the last of the damage from my lowside a few months ago. I started small, and before I knew it, the dam thing was in pieces.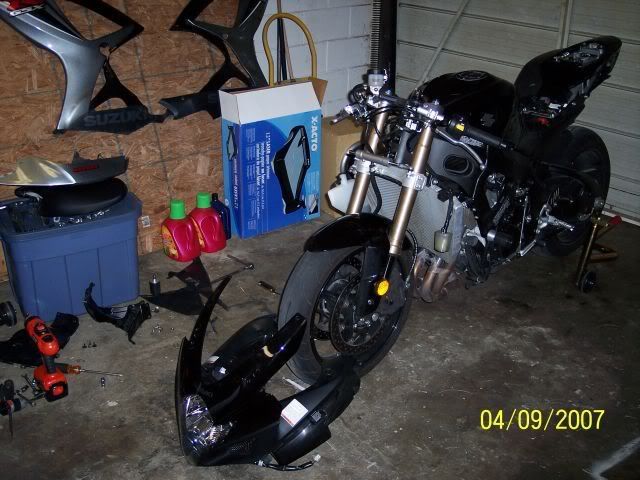 I gotta replace the guage bracket, LT footrest, LT rear side cowl and rear center cowl. Figured since it was raining all week here in Orlando, it'd be a good time to get it done.
Just in case anybody was wondering what a naked K6 looks like (hint, hint, Sherwin), here you go.
Hopefully by the time the parts come in, I'll remeber how it all goes back together. :banana
Josh