Discussion Starter
·
#1
·
My apologies as some may have already seen this.
Part I
Meet VusRad in Monroe and rode to Leavenworth. Really nice guy, had fun. Really slow going. Mostly was a good thing with all the cops. Forgot to switch the radio to music, so by Index was listening to static. Between that and the slow speeds I swear I almost fell asleep. I didn't take any pics this part of the trip since Stephen was the camera guy.
Left and hit 97 North. No pics which really sucks. Pretty scenery and very open. Traffic was light and able to pass people with no problem. Next was Hwy 153. Almost the same thing, but speeds went up dramatical. I tell you what, I don't do 125mph on corners. Even if they are long, shallow, see through corners. Maybe a 1k would feel better?? I guess I'm just a pu$$y.
Finally hit Hwy 20. Lots more greenery. 2 bridges are down to one lane and you have to wait for the light to change to go. First one took a long time. Had a guy 2up on a Goldwing (that I had just screamed by earlier) pull up next to me and start talking. Really cool, but the light turned pretty quick after that so didn't talk much. After that had to pass a couple Harleys and a car or 2. Next bridge was red light but no body in sight, so went for it. Just flying over those bumps :lol
Stopped for this short time after. Cool following the river.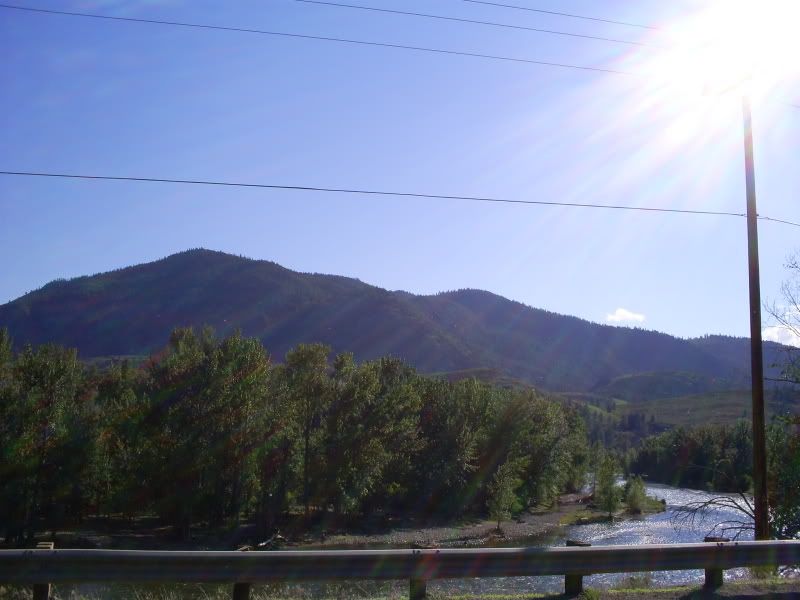 Little more of the same. Temp was just about perfect.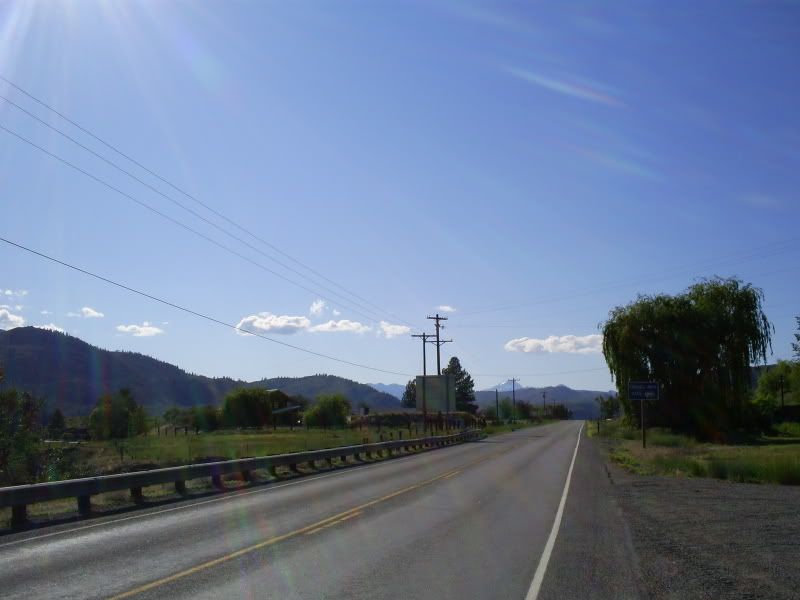 Stopped for a brake in Winthrop(?). Nice little park. Almost stepped in some dog shit though.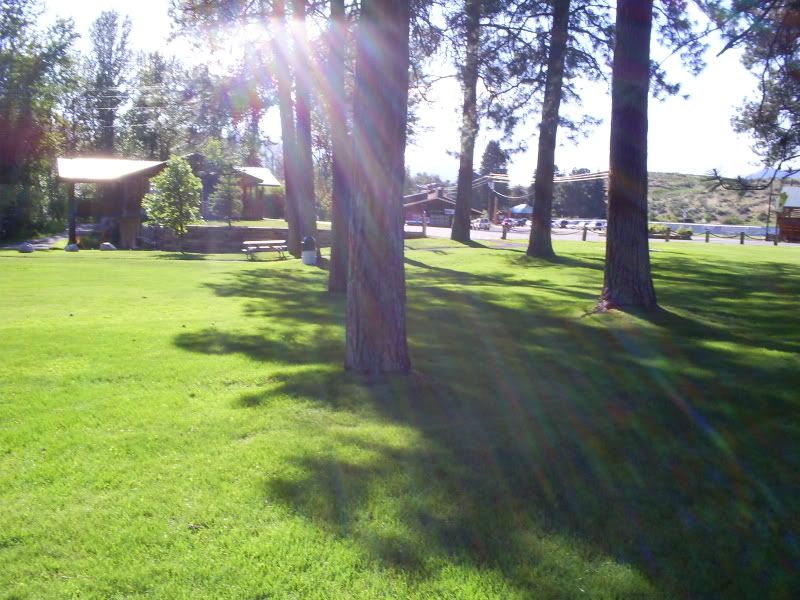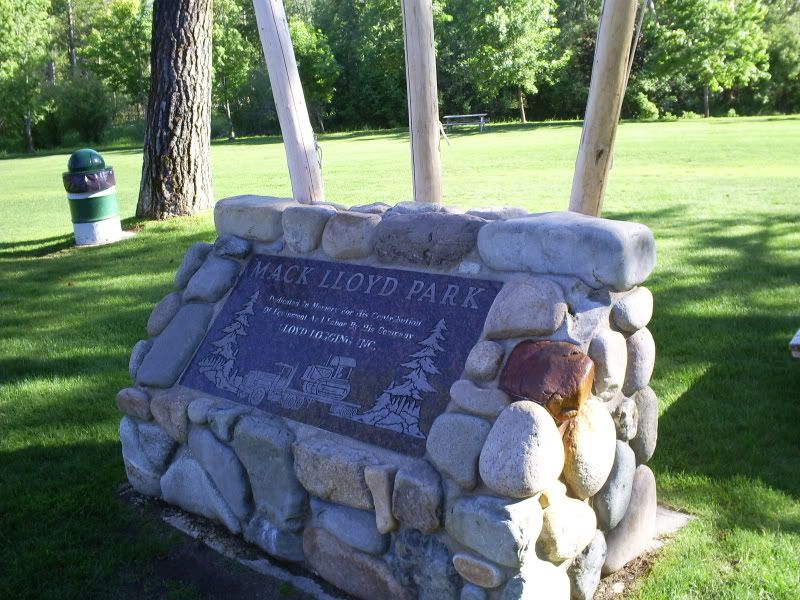 As I was pulling out, 2 cruisers, 1 of them 2up passed by, no protection but helmets. The passenger was hot, not pretty/thin hot, but she waved at me, so that made me hot