Discussion Starter
·
#1
·
Actually, I'm a dude. Sorry guys, couldn't resist.
Well I have been lurking around the forums for a couple months now, usually sitting in the back quietly just watching and absorbing the wealth of knowledge that is SBN. But I bought my GS500F today and figured it was time to jump in and start contributing what little I can.
I have all my gear already and I'm already scheduled to take the next MSF course in my area and I can't wait. I am 21 and currently studying to be an IT technician but I work a part time job to help pay the bills right now.
I have TONS of questions, and I'm sure as I start riding more I'll have even more questions, but instead of asking them all right now I think I'm gonna head over and see whats new in the Cubby Hole.
:twofinger See ya round guys.
Oh, since I have seen enough to know it's pointless to mention a new bike without pics, here ya go...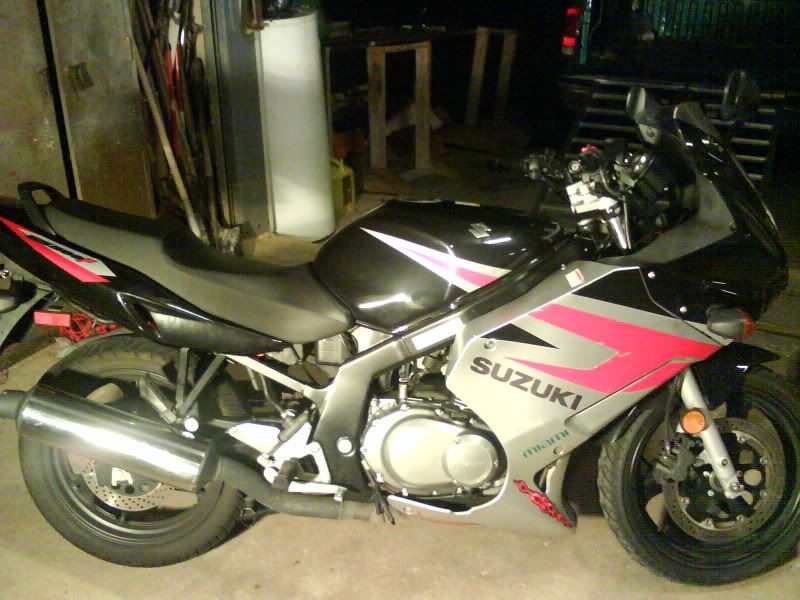 Can't wait to start tinkering with her.