So, here is the beginning of the Great Father-Son Motorcycle Trip of 2013:
This is the course that I designed for the trip:
Here is the Statistics for said great course:

When all was said and done, we put 2,695.3 miles on our bikes for this ride, because of some sidetracking we did, and some destinations we added. We took time out for 10 days total, we completed the trip in 8 days. That is 337 miles a day, and these weren't your slabfests, these were some wild roads with a few jaunts of slab sparsely interjected between them. Now, not all the roads ended up being what I was hoping, but oh well, that's the way it works sometimes.
So for the special equipment, we bought a pair of UClear HBC200 bluetooth intercoms so we could talk while riding, call out hazards and other useful things. These ended up working pretty good, I'd give them an 8.5 out of 10. Range wasn;t super impressive, but they did a good job of separating wind and engine noise out of our conversations. Here is what it looks like attached to my helmet:
They are boomless, which was pretty cool IMO.
This is what our bikes and gear looked like in one picture.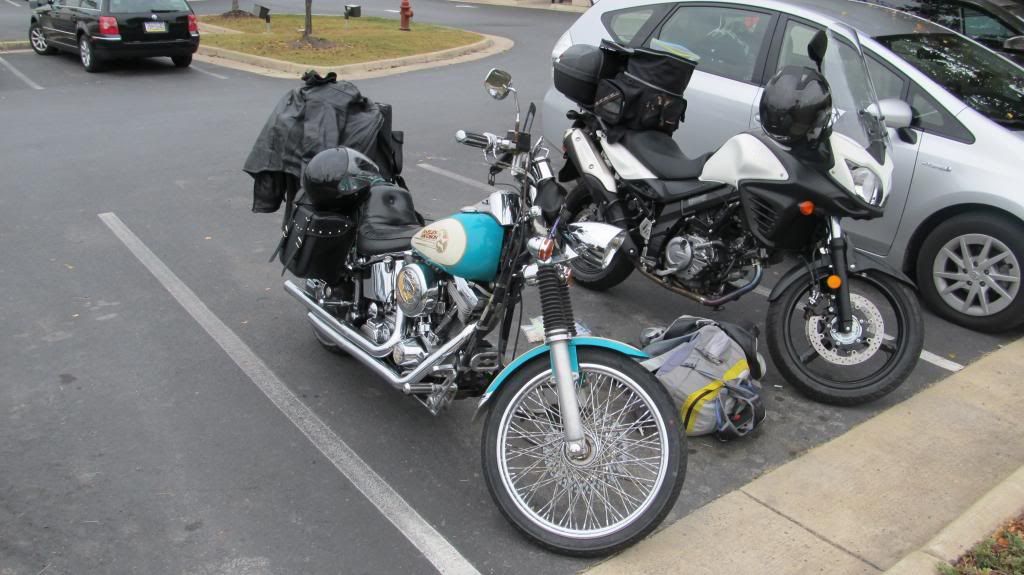 I carried a bunch of tools, tire repair kit, tire inflator, rainsuit, adjustable wrench, vice wrench, 100 large zipties, 50 yards of paracord, pledge wipes for windshield and visors, and metric and linear allen wrenches. All stored in the tailbag that I borrowed from a riding buddy (Royal Tiger from Sportbikes.net). I had my 50 liter Top Box (Ebay special) which stored 7 changes of clothes (way too much, I learned haha) and also my cold gear. I also had a cellphone mount for my handlebars.
Here is my Ghetto camera mount version 1.0: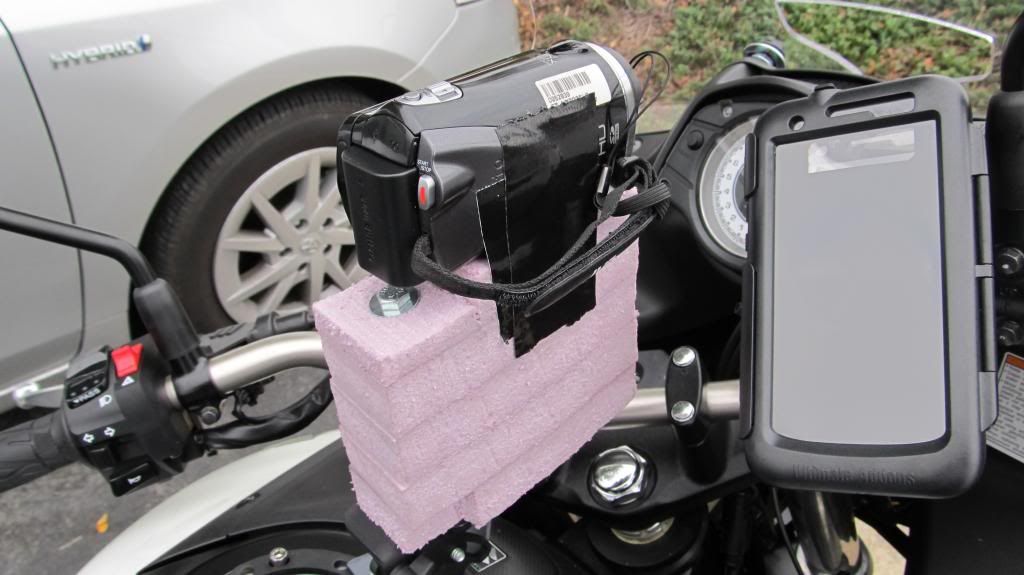 I realized after the first few videos it was a bit too loose so I modified it with what every good wanna-be ******* would use: Lots of Gorilla Tape Duct Tape! Version 2.0: