Discussion Starter
•
#1
•
Hey guys! I'm a new addition to the forum, but I really wanted to share an event with all of you. After looking over a number of the posts on here, it looks like there are a good number of you that are planning on attending the MotoGP event at Laguna Seca.
Well, if you are in the area on the 19th, I highly reccomend you browse over these flyers!
I've been working on this event for the past few months and thought it'd be a great idea to spread the news with all of you.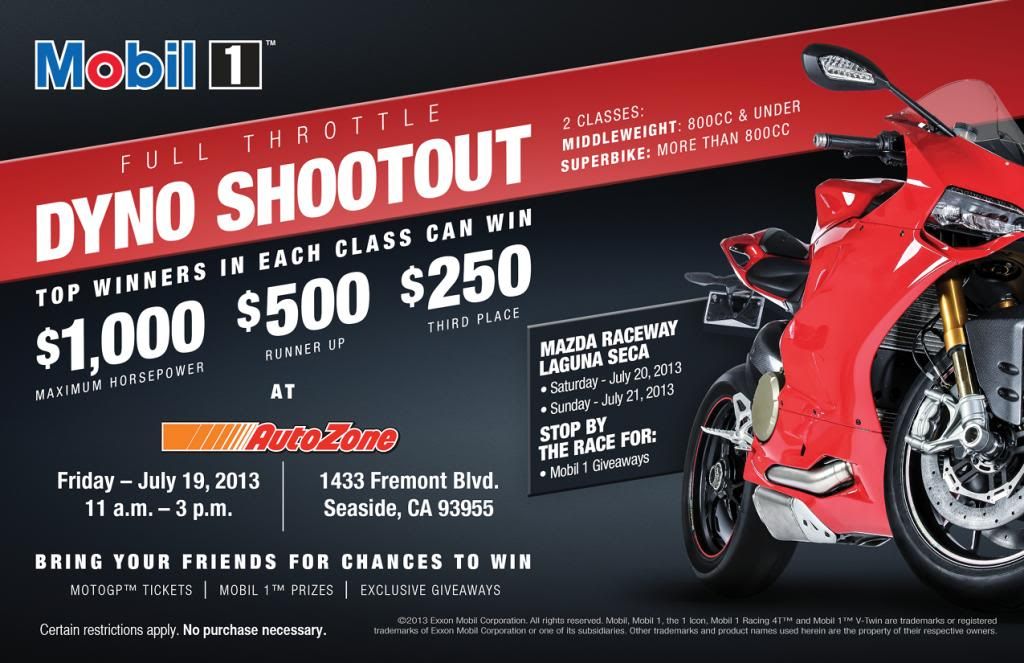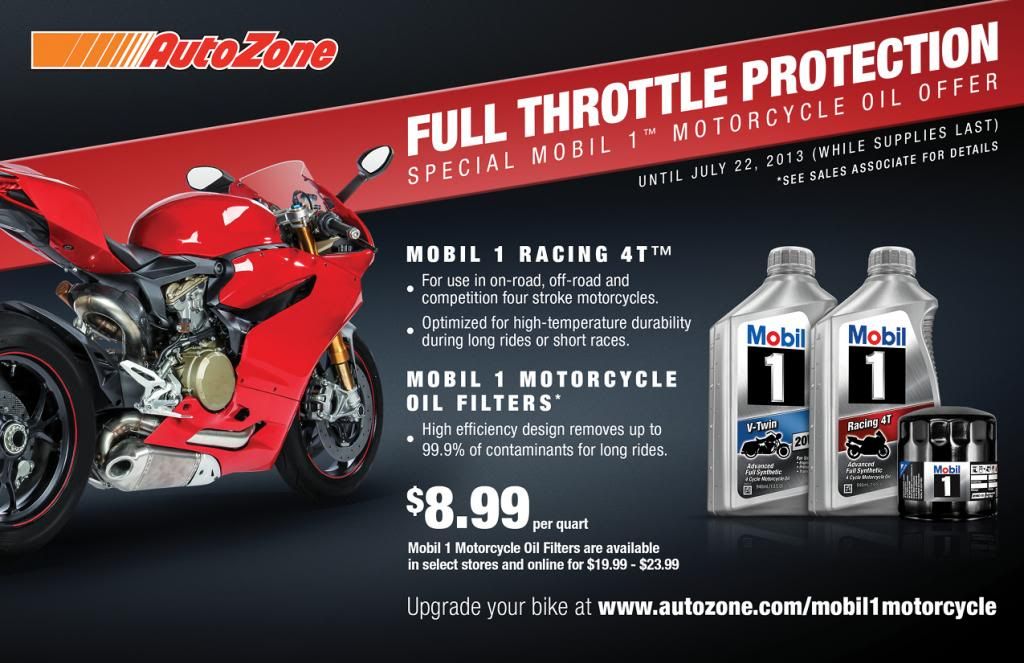 Aside from the excitement of the dyno, there will also be great specials on Mobil 1 motorcycle oils, as well as chances to win MotoGP tickets, Mobil 1 prizes, and other exclusive giveaways. These giveaways and the Dyno runs are offered at a first come, first serve basis- so make sure you get there early.
If you guys have any comments or questions, feel free to email me at
[email protected]
!
Hope to see all of you there.