Discussion Starter
·
#1
·
So, this is what my bike was at before...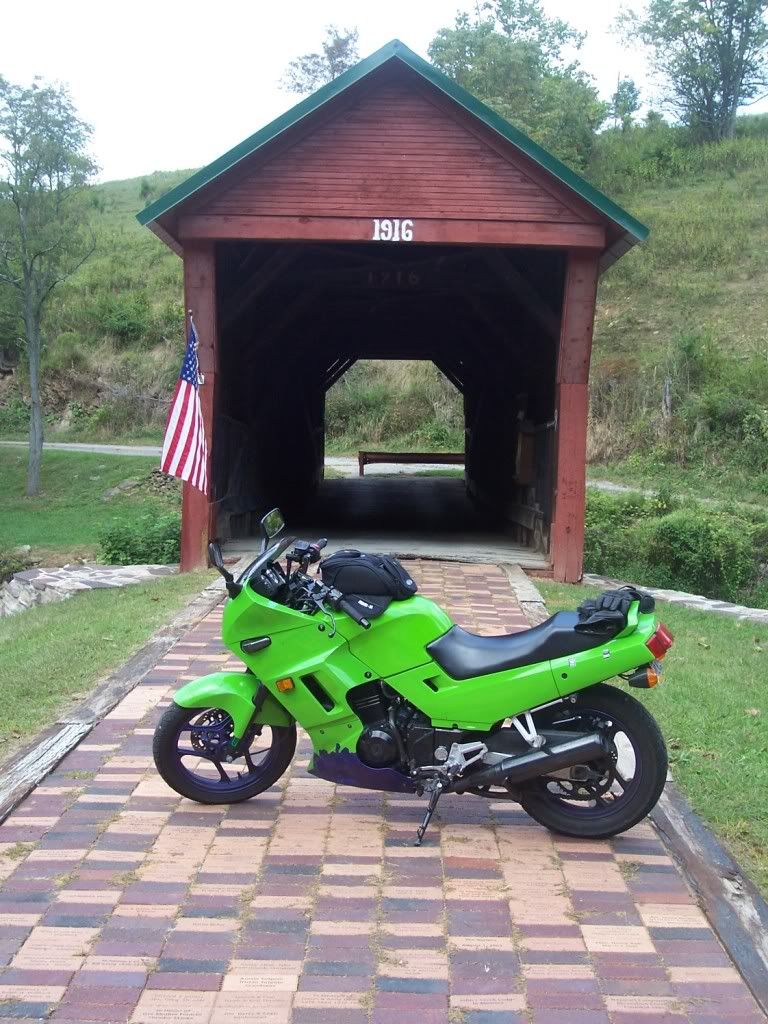 And then after my modifications...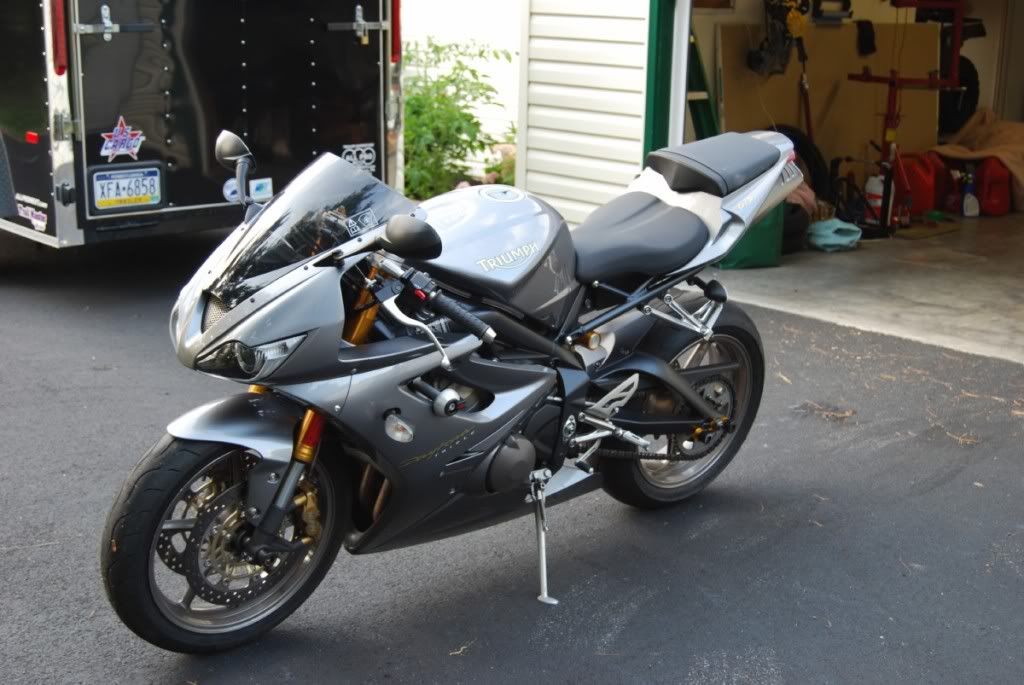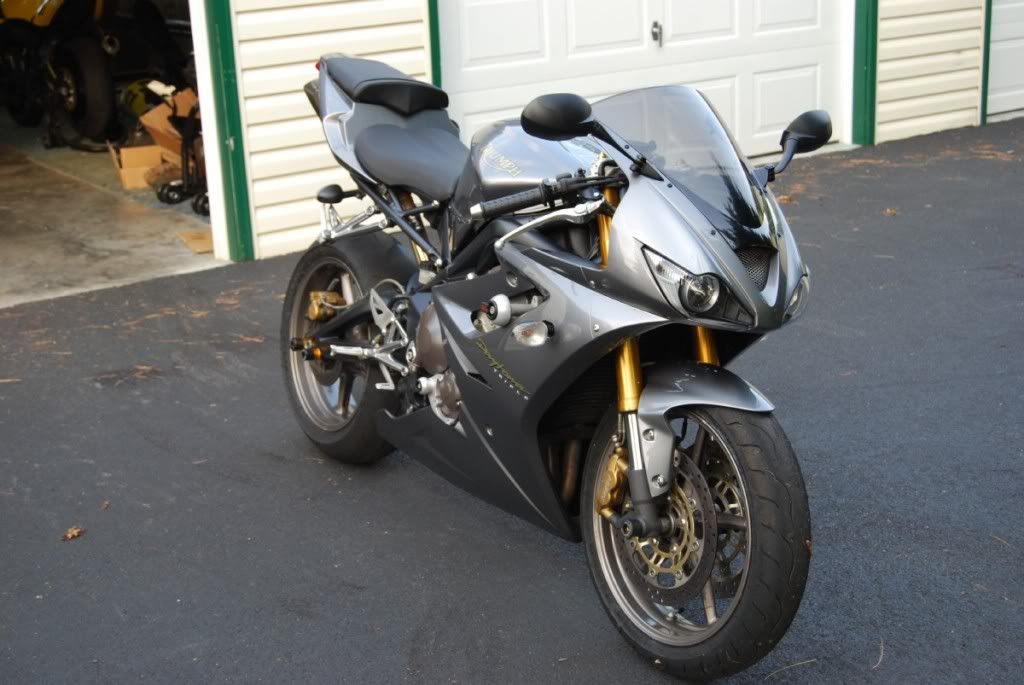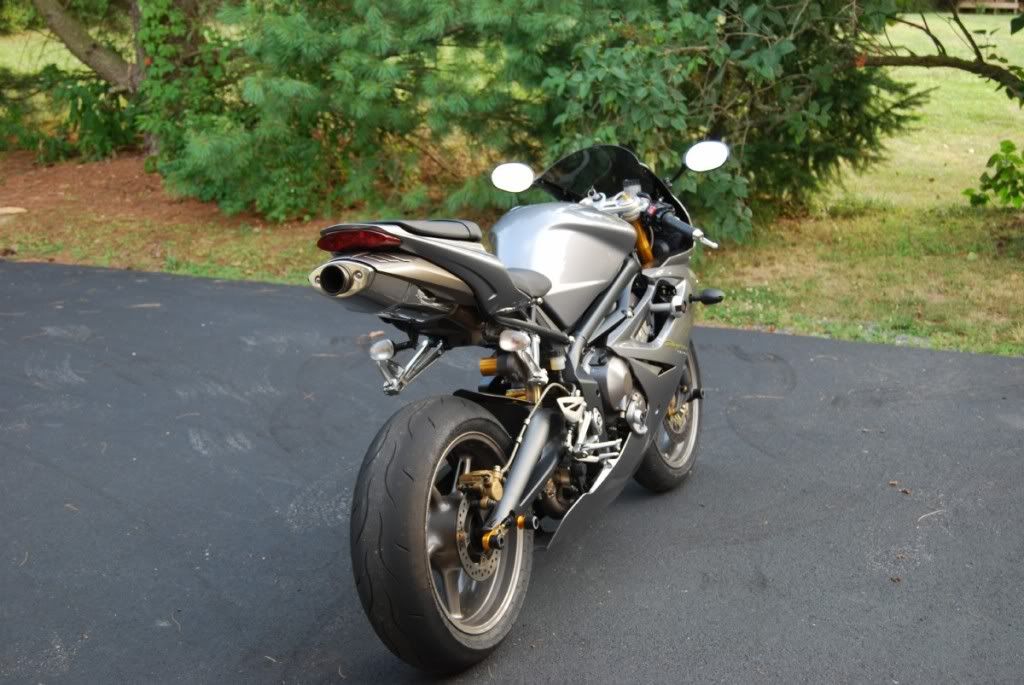 But really, drove about 300 miles away yesterday to see the bike, took one short test ride and fell in love. Bought it on the spot. Paid $5k for a 2006 Triumph Daytona 675 that is in absolute mint condition, 21k miles. Not a scratch or a ding on her. Still has the warning stickers that the bike comes with from the factory. Plus it came with a TOR slip on and frame sliders which I was planning on doing anyways, though I probably would have bought an Arrow rather than the TOR. The seller was extremely helpful with everything, even including full service records for the entire history of the bike. Him and his father were probably some of the nicest people I have ever met.
Had my 250 for this season, put about 5k miles on it in every type of riding environment imaginable (rural backroads, parkway, city, rain, winter, thunderstorm or 2), and I was beginning to look around for a new bike. I originally wasn't planning on upgrading till winter or maybe even next summer, but this deal came around and I jumped on it. Trying to make the fiddy nice was too much of an uphill battle.
This bike is absolutely amazing. Everything about it is better than the 250 except maybe gas mileage. Pictures are from the seller. It's still loaded up in the truck right now, but I'll get some of my own pictures tomorrow when I unload it.