Discussion Starter
·
#1
·
Well howdy. I joined back in 2010 when I got my 1st bike, a Honda CBR600 F3. Paid $500 to rescue it from 3 years of neglect... and a really bad paint job.
Spent a good amount of time sanding and painting and clear coating and...
Then promptly lowsided her... the day after the clear coat dried
Rather than go through the whole process all over, this time with fairing repair, I found a great deal on a CBR600 F4i.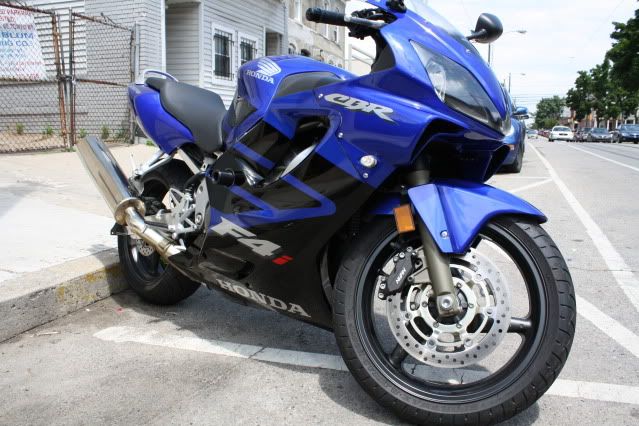 Ororo (yes, I name my bikes) and I got along much better. I never crashed her and she gave me some fun years of riding and learning. But I went to the motorcycle show and fell in lust. So in 2012 along came Yolanda.
Absolutely beautiful. Loved her dearly. Lowsided her
Utterly amazing how little $8k worth of damage looked on a s1000rr. But the insurance company refused to total her opting for a spinal transplant (aka replaced her frame). She actually came back better than new. And I was happy. Curse BMW for not being satisfied with having one of the best rated liter bike 3 years running. I go to the dealer in February of 2013 and the next thing I know I'm climbing the walls for 2 months waiting for Sersi...
So that's me. I ride a 2013 HP4 Competition, #1578. Took almost 4 years to say hello. So HOWDY!