Discussion Starter
·
#1
·
Nearly 70,000 powersport vehicles are stolen every year. With the Kryptonite RealTime GPS based security system available from
Riders Discount
, you are able to track, locate, and recover your vehicle from any web enabled device to virtually guarantee full recovery if your vehicle gets stolen.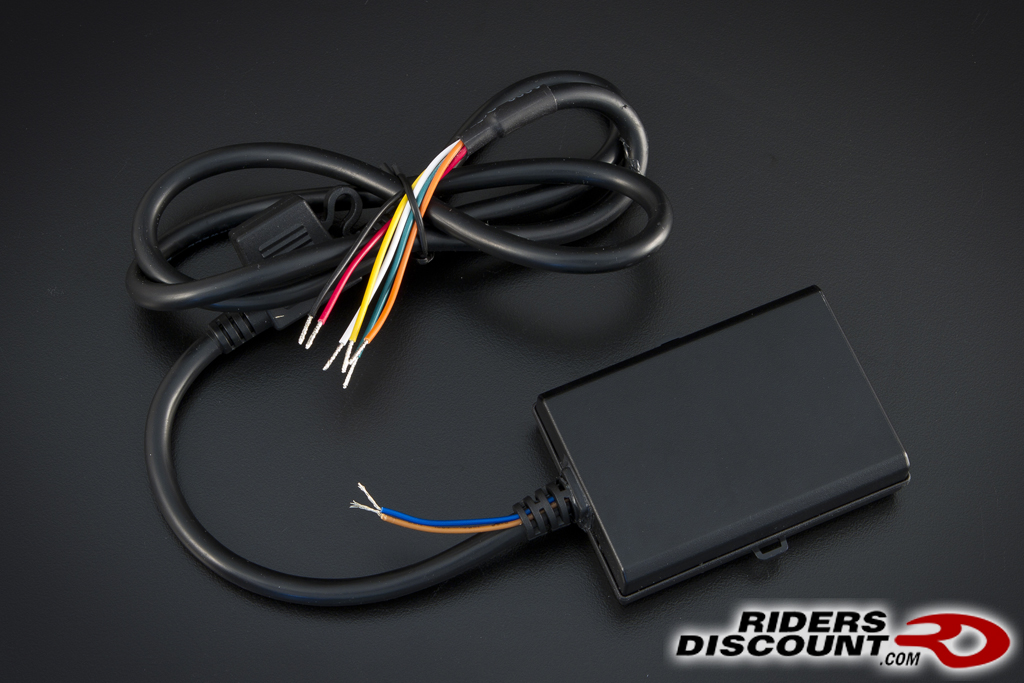 RealTime allows full access 24/7 and gives you the ability to access your vehicles location, direction of travel, and current speed of your vehicle.
Enclosed in a small, rugged, waterproof device, the hardware is easily stored under your seat and is impervious to heat and vibration. This doesn't drain your battery (drawing only 4mA in "rest" mode) and can easily tie in to any onboard alarm system. Also, there is an internal backup battery if power gets cut from the device.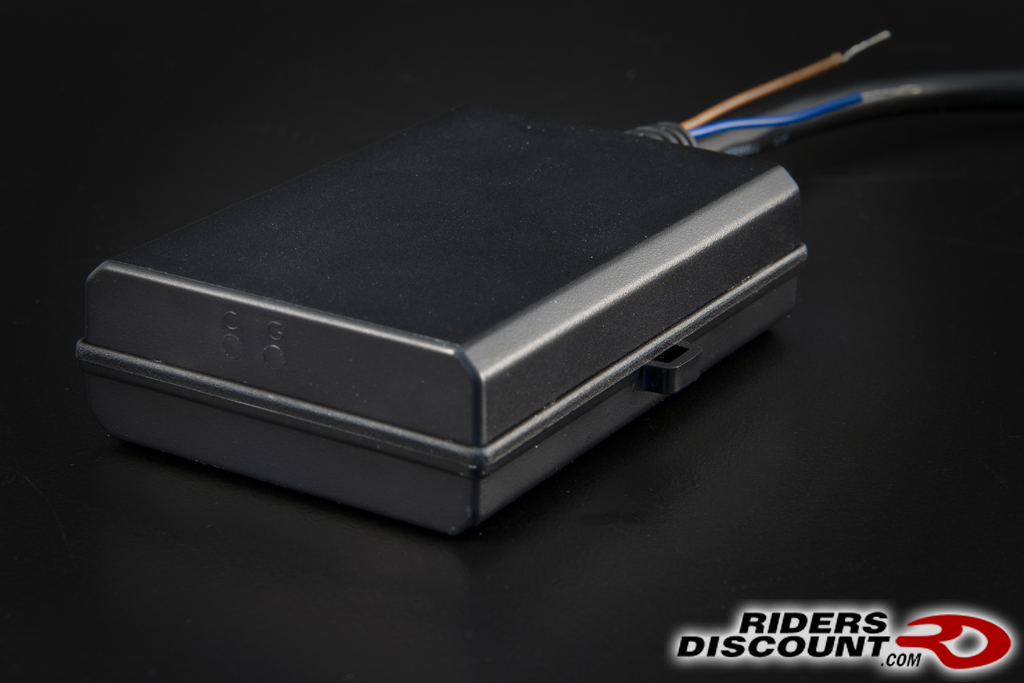 Red and black are your power and ground wires, and the white connects to your key ignition source. The orange, yellow, and green wires are to be saved for future updates. The blue and brown wires on the right are part of the antennae and are not cut.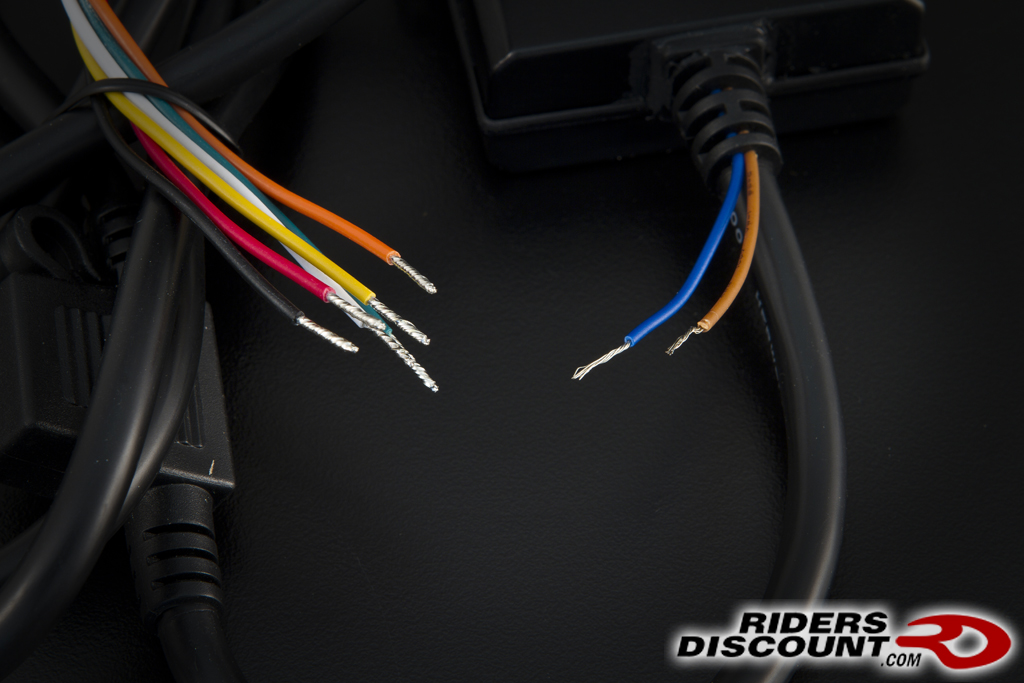 Included is a free year of service with 300 free locates and an annual subscription of $39.95. From the web you are able to setup notifications to send any alerts to your phone via text or email, check battery level, and even disable the starter.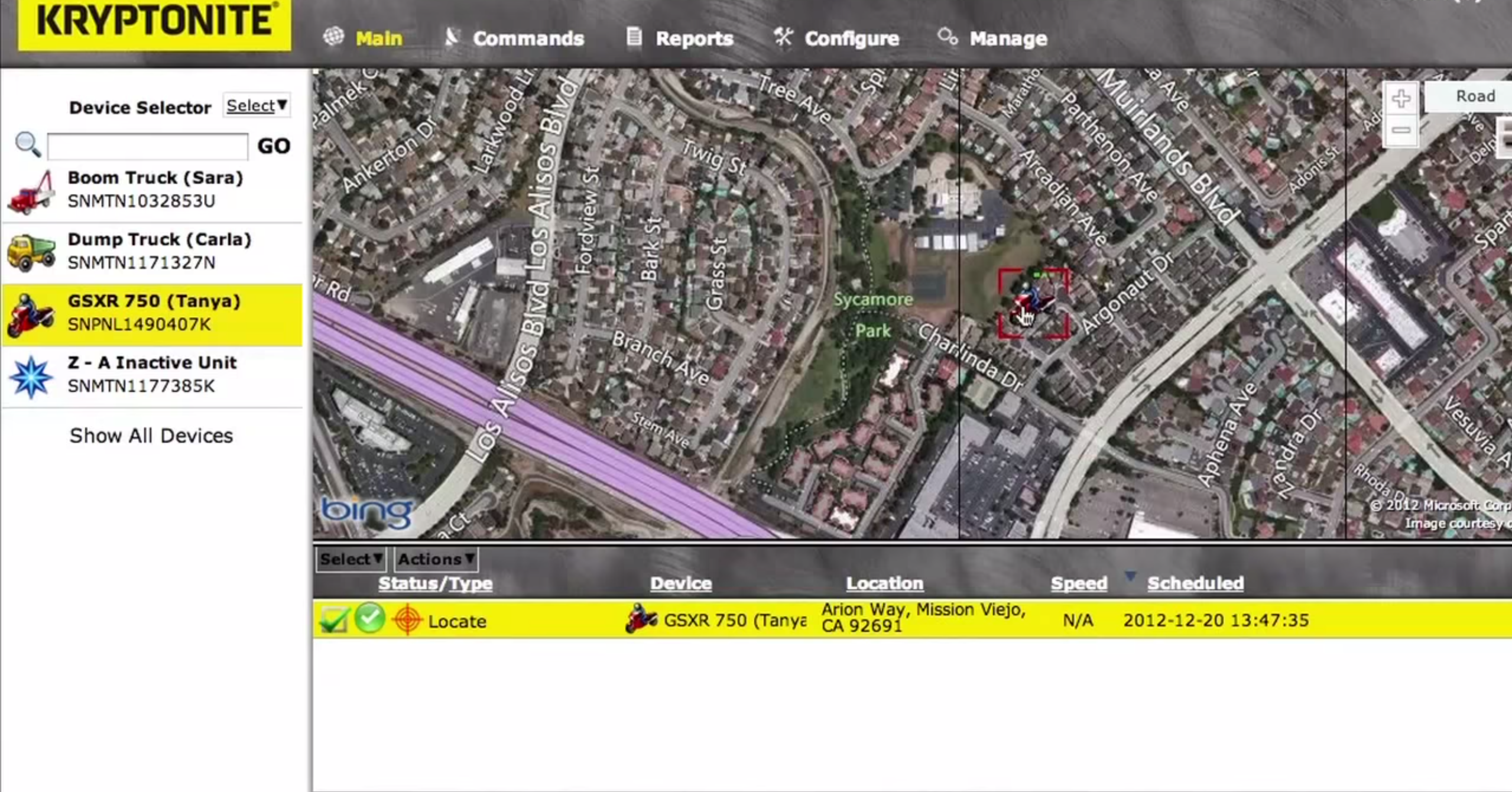 This is not yet listed on the website so if you would like to place an order or have any more questions, give
Casey
a call at 866.931.6644 ext.
822
. Is email more convenient? Send us a message or write to us at FORUM at RIDERSDISCOUNT dot COM, and we'll get back to you as soon as we can!