Whether you're looking for an upgrade over the stock gauges, or need a set for a custom application, the Koso RX-2N GP Style Dash is a great option. This dash comes packed with features and includes everything you need to wire it up to many bikes and other motor vehicles. (Note: This dash is not compatible with bikes that use CAN Bus wiring harnesses, and may have issues with some newer fuel injected bikes.)
The RX-2N displays your bike's data using a combination of a analog and digital readouts. The tach is a large, easy to read illuminated gauge that uses a ring of red LED lights to show the current RPM, as well as the needle. The second, digital readout functions as the speedometer and odometer, while also having the ability to display data like temperatures, fuel level, trip distance, max speed, time and date. In addition to these main displays, there are a variety of other programmable lights. A large shift light sits on the top right corner of the tach, which can be set to this can be set to the RPM of your choice. Other programmable lights include temperature warning (oil and water), speed warning, time and date.
Koso products are not yet listed on our website, but you can order yours by calling
Brad
at 866.931.6644 ext.
810
, or by sending him a PM through the forum. If email is more convenient for you, feel free to send those to
FORUM at RIDERSDISCOUNT dot COM
and we'll get back to you right away!
The Koso RX-2N comes with everything shown here, plus instructions and stickers. The kit includes the gauge itself, universal wiring harness, speed sensor, temperature sensors, wire connectors and mounting hardware.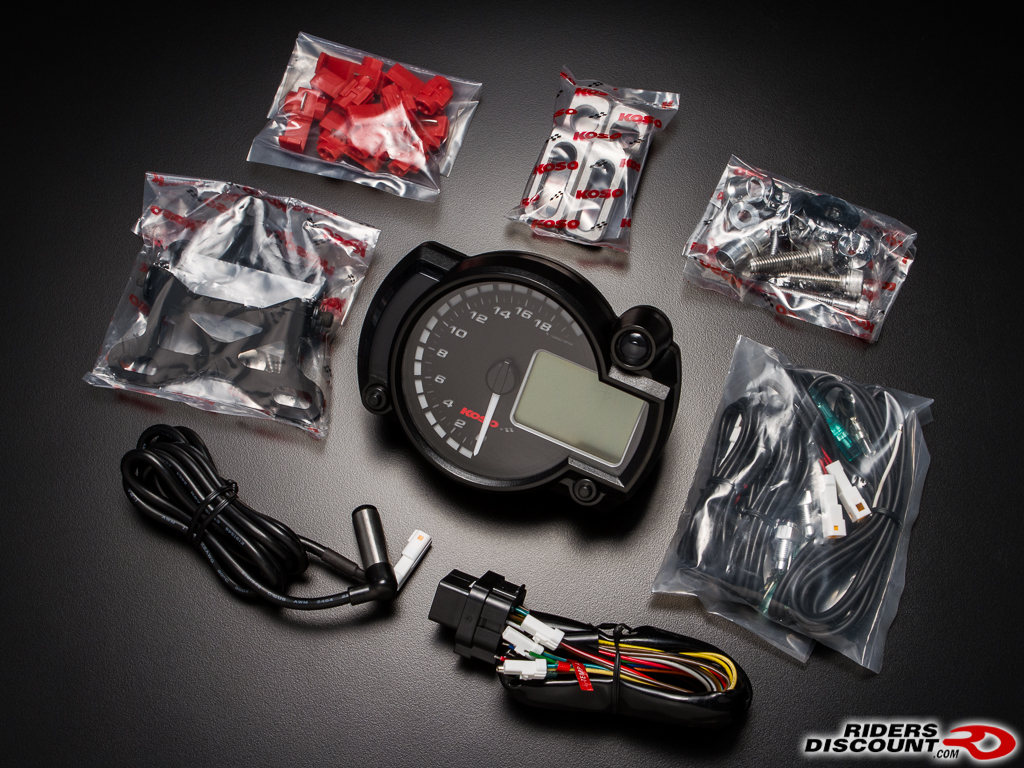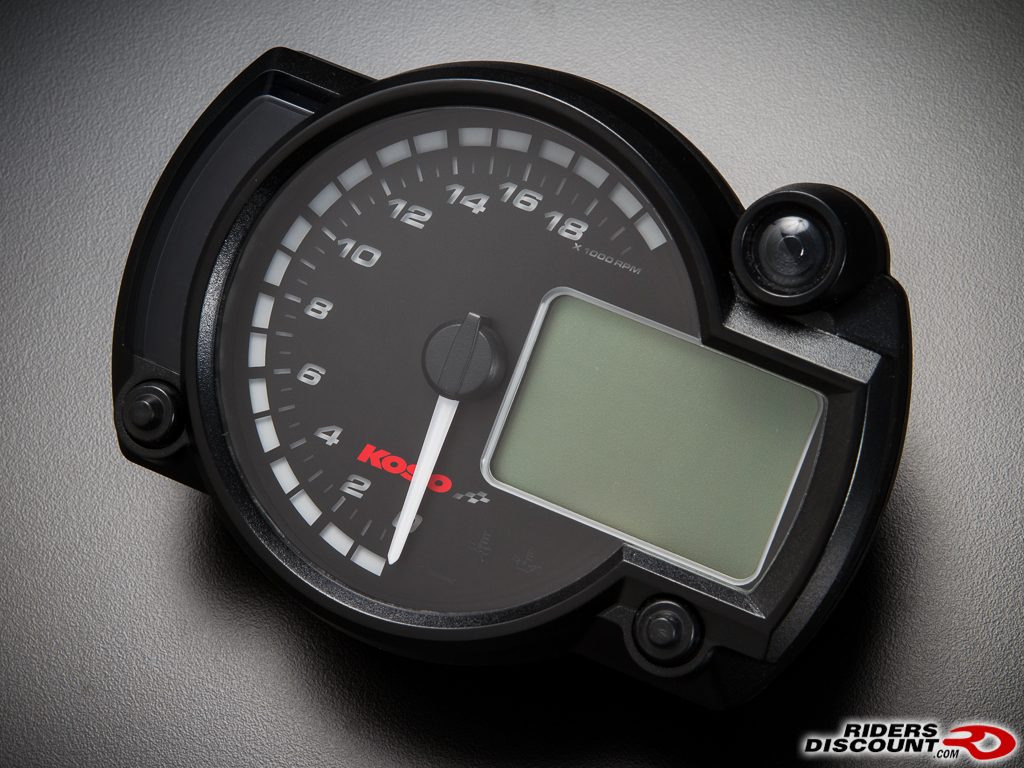 This is the 20000 RPM version, but it is also available in 10000 RPM.