Discussion Starter
·
#1
·
This is assuming you know how to remove your tank and airbox. If not let me know. Get a brass 5/8" spacer 2 " long with clamps, a 7/32 vacuum plug, and a 5/8" vacuum plug. You can get all of those at an auto parts store.
There are other ways to do this, this is one of them, others will say this is wrong and suggest another way. Choose whichever you agree with.
When you take off your air box you will see this. Unplug where the arrow is.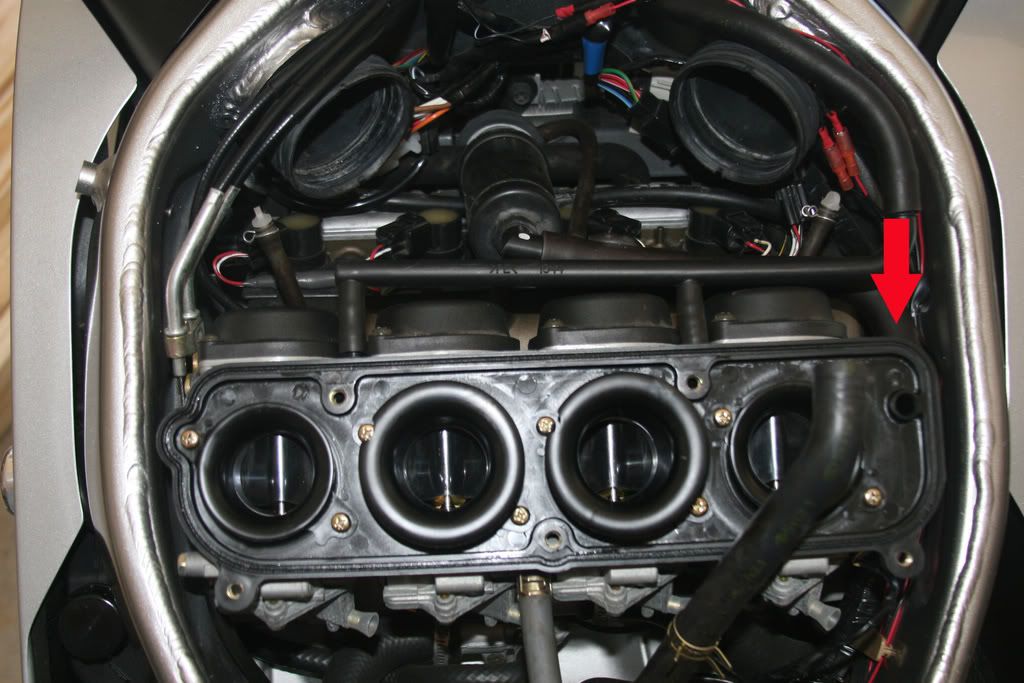 Disconnect where the blue arrows are. The red one leads to where you already unplugged from the carbs.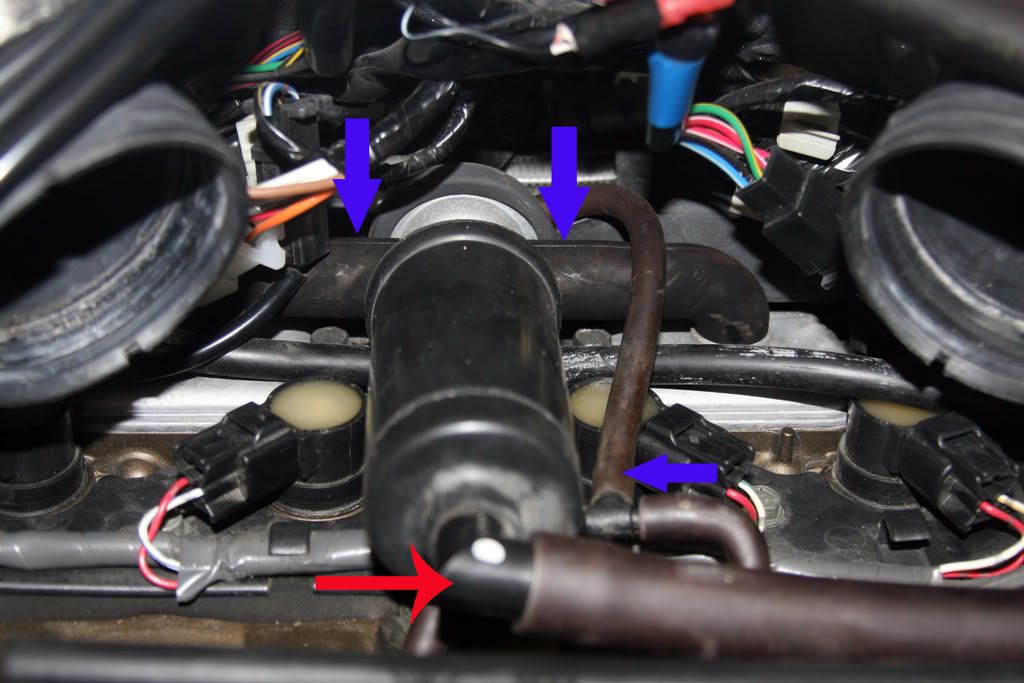 Put the spacer where the red arrow is and use the 7/32" plug where the blue arrow is.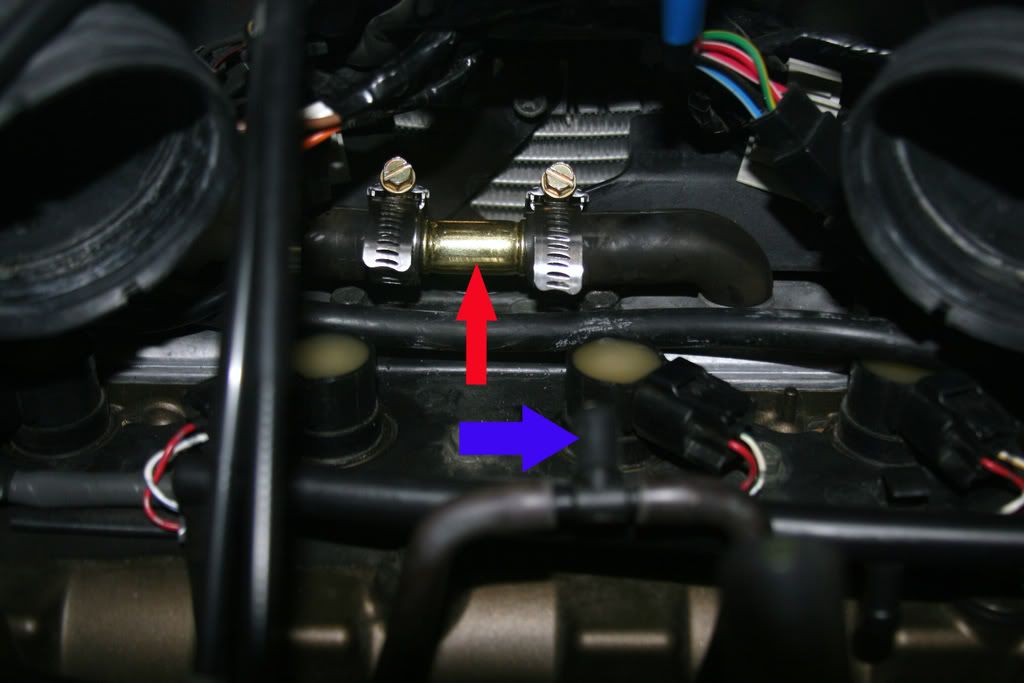 Put the 5/8" vacuum cap here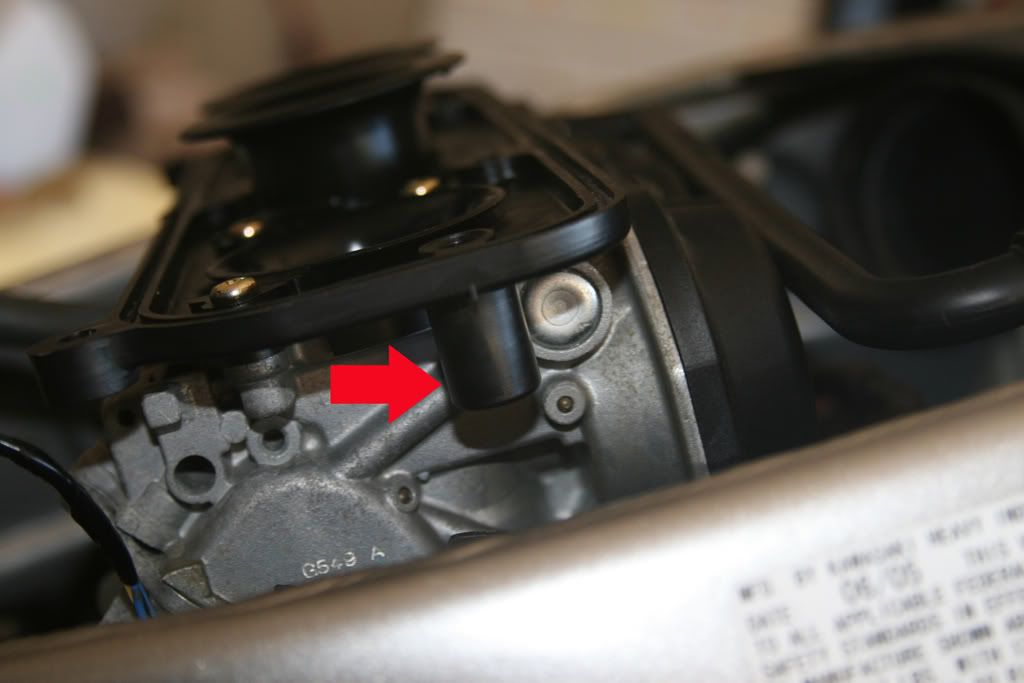 There is a lot of argument about the crankcase hose on the back of the airbox. I left mine on and I am installing an oil separator.