Discussion Starter
·
#1
·
I've been intending to post a video link to a complete tire change with the simple and cheap equipment I have been using to change tires. Unfortunately, I don't have video yet, but I have pics from the last couple of buddies' tire changes.
The equipment I use is a harbor freight tire change stand with motorcycle attachment (although I have never used the attachment), and a No-Mar mount/demount bar. The red bar you will see in some pics came with the harbor freight setup.
I altered the geometry of the stand by removing the bottom U channels in order to get more leverage. Before doing this, my bolts would pull right out of about 8 inches of concrete which made for a long evening. The way it sits now, it only takes a couple of seconds to break a bead and it is pretty much effortless. I built a simple box out of 2x4 to lift the wheel even closer to the bead breaker and it also keeps rotors/wheel rims off the floor.
For illustration, the channels I removed are pictured here with the box and bottom of the bead breaker. I add some duct tape to contact points to help lessen the chance of damage.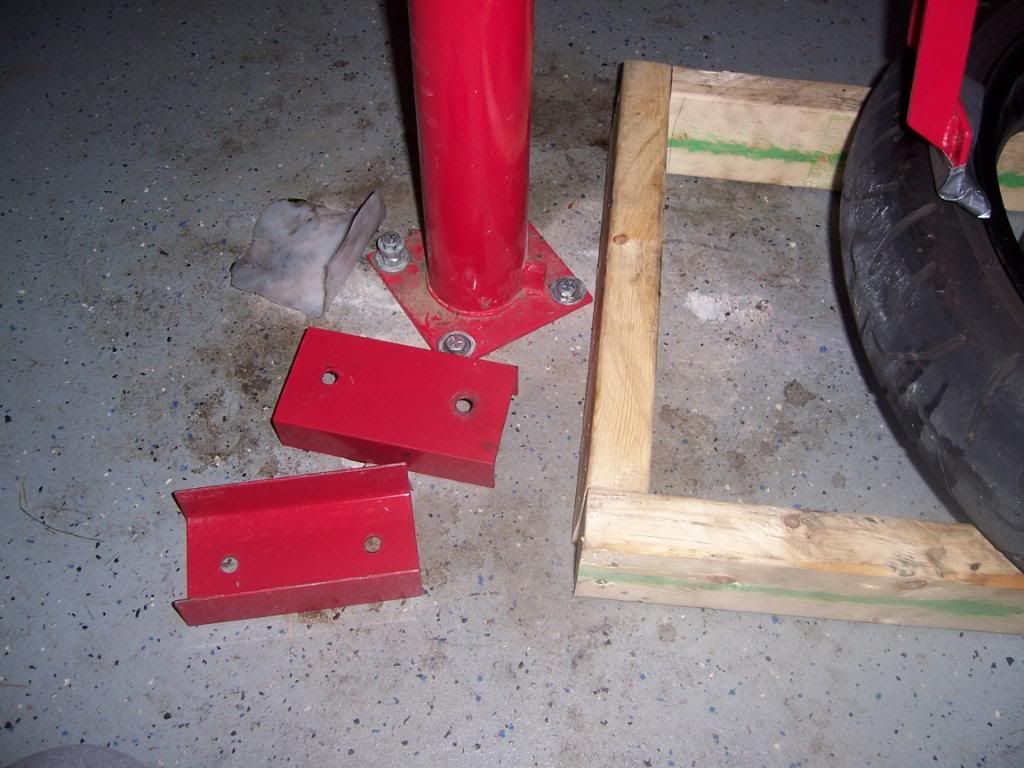 Breaking the bead...a wider angle.
Once the bead gets broken, I place it on the stand to remove the tire. I start by using the red bar with milk container cut up and folded to protect the rim. The no-mar tips tend to break off and that could get ugly given the right circumstances....so stick with the red bar for demounting. I add some soapy water around the rim to make life easier.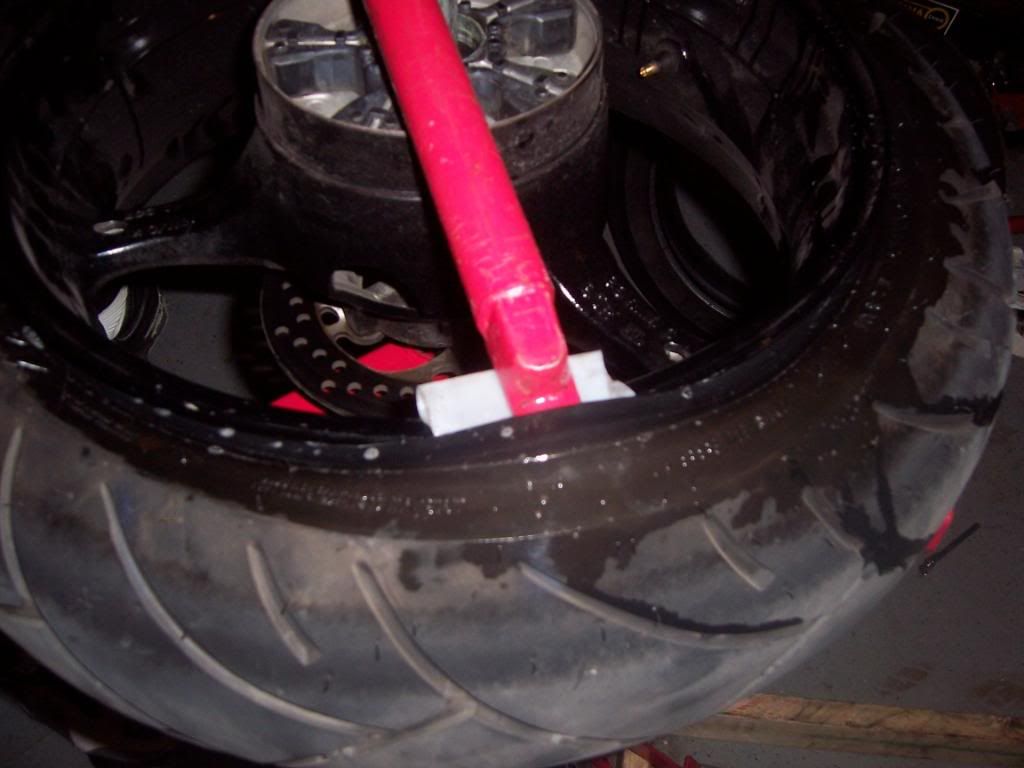 After I get a lip over the rim, I sneak in a sturdy screwdriver to hold the lip while I weasel the red bar on around to get one whole side of the tire off the rim. Again, I use another piece of a milk container.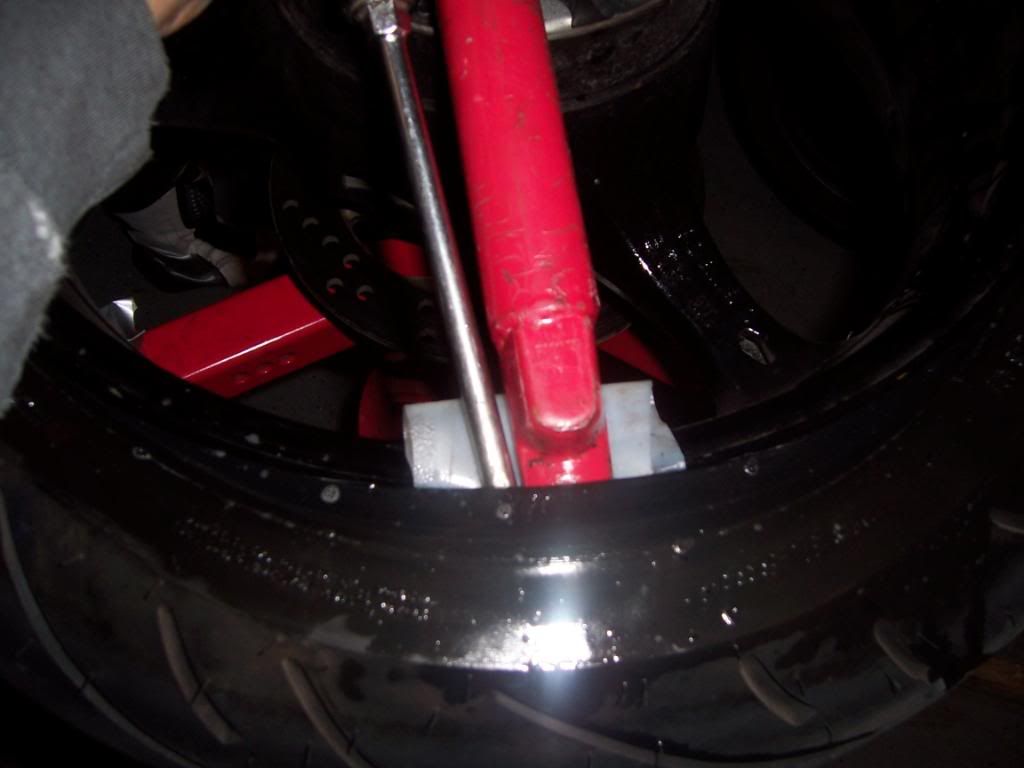 You might have to take the red bar out to get another bite on the tire. Careful not to go to far away from the original opening as it will be a lot of stress on the rim.
--------------------------------------------------------------------------