Discussion Starter
·
#1
·
So .. I have had a replase and went full on supermoto again , I thought having the Superduke would be enough .. it's not .. I need full strength stupid . So sitting next to the superduke is this skinny crack ho of a bike .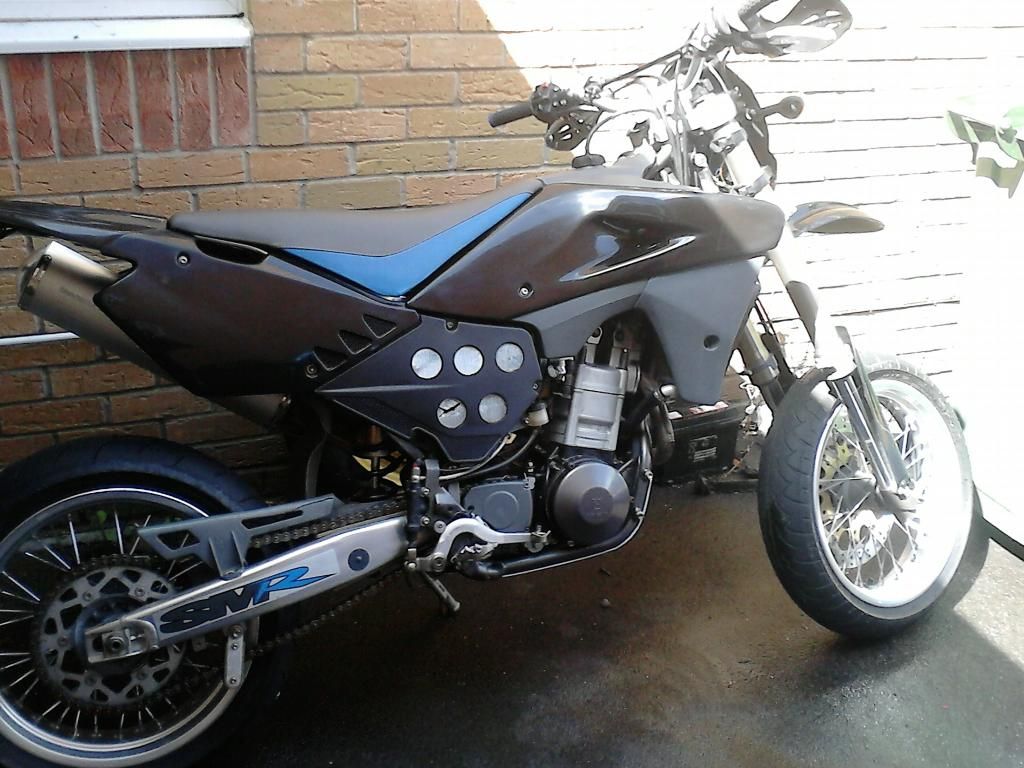 Husqvarna 570 SMR .. 10 hour oil change intervals , 20 hour valve check intervals and a section on how to rebuild your engine in the owners manual .Got it dirt cheap as the dude who had it bought way more than he could chew and he thought it was broken .. he couldn't start it ,his mate had to do that for him .. It was down on power and the clutch slipped .
I have already had it apart with the valves and springs and cams all lined up on the bench .. I have changed the oil 3 times , and had the clutch out .. So far it's proved itself to be the high strung machine it is .. However it's all works as it should do now . Turned out the decomp cam was in the wrong place so holding an exhaust valve open when it shouldn't have been . And the clutch was installed wrongly .. or the lock nut had moved .. I think installed wrong as moving that locknut was difficult . So now its all ....
SUPERFUCKINMOTO YEEHAAAW