Because of some STUPID new laws where I live, it will cost $1030 just to REGISTER my bike next year. So I have no choice but to sell it and get another bike....
I really love the bike, but I refuse to pay that much for registration! My loss is really your gain!
I bought the bike last April with 8000km, it now has 17,000km (10,000miles). The bike is in excellent shape mechanically. Starts great, runs perfect and VERY strong! No problems whatsoever.
The good:
-K&N filter, *full* Hindle system (pipe + headers), DynoJet kit, Factory Pro +4 ignition advance. This bike is FAST and will keep up with other 600cc SS bikes.
-Avon Storm tires in excellent condition.
-R&G Frame sliders. These are REAL frame sliders, bolted to the frame, not little "hockey pucks" on the fairing.
-Zero Gravity smoked DB windscreen
-2008 ZX6-R rear shock
-Suspension tuned at MotoGP for 165lbs rider
-Brakes all in good condition, clutch is excellent, chain and sprockets are fine.
-New spark plugs.
-Kawasaki service manual
-Always used Motul 5100 oil and Kawi filter at 5000km intervals
-Bike is stored in heated garage, oil changed for winter and fuel stabilized. Battery on charger. Bike is stored PROPERLY.
The bad:
-Involved at a low-speed lowside (maybe 30km/h). No damage other than scratched left side fairing. No cracks or other problems. Can be re-painted, or replaced with fairing from ebay ($150 usually). Small scratches on left flasher and mirror too.
PRICE: $5,000 CAD (only $4,000.00 USD!!!)
This is an EXCELLENT price, as I see other ZZR-600's are going for $6000+! Considering the small damage, I will let it go for $5000. This bike runs GREAT, and needs nothing for next season. Just change the oil and put in the battery and go!
Some pictures (Givi case and rack NOT included):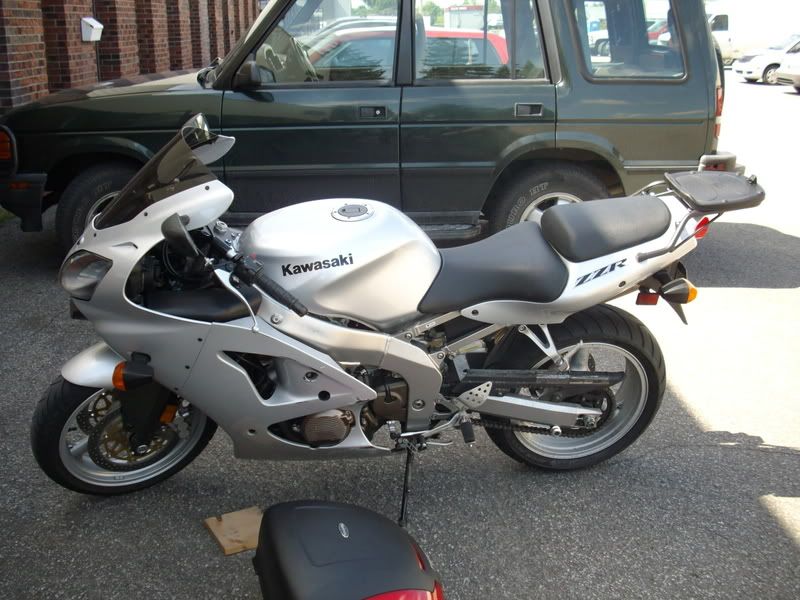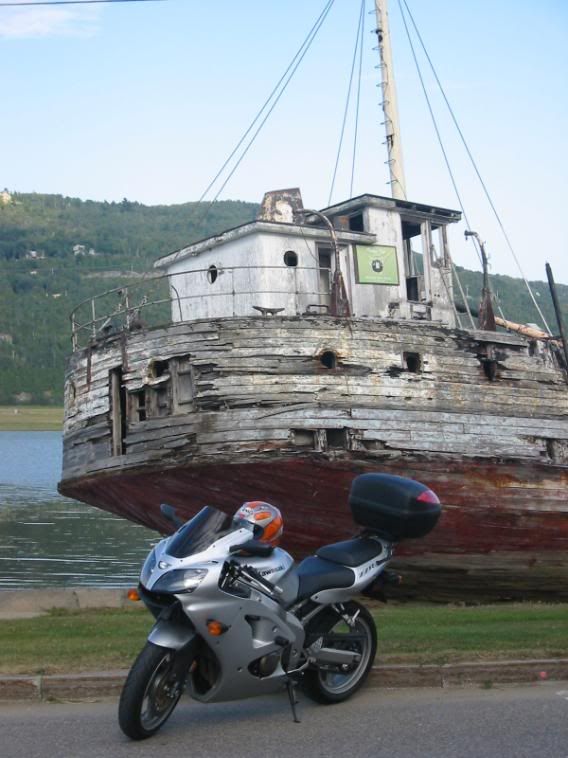 Bike is located in Montreal, Quebec, Canada. Pick it up, or I can help with shipping the bike at buyers expense.
Any questions, PM me! :banana
Thanks!