Don't bother fumbling with keys, the garage door opener that's in your pocket (which might not work if it's been raining) or otherwise have to jump off your bike just to operate the garage door with the Flash2Pass Remote Garage Door Opening System. This two piece kit comes with everything you need to install a convenient garage door remote system on your bike that operates with two flashes of the high beam. You'll never have to worry about batteries again either because it draws energy from the power supply that's on your motorcycle, scooter or ATV. You can even use it on your car, snowmobile – really anything that runs on 12V. Up to six remotes can be programmed to work with one receiver.
The receiver can be used to replace the button in your garage or piggyback on the one you already have installed so, you don't need to replace the remotes for all of your vehicles unless you want to. The lightweight transmitter itself taps into the high beam circuit of your ride with the included Posi-Tap connectors making two flashes of the brights all it takes to open or close your garage.
You can get yours by giving
Brad
a call at 866.931.6644 ext
810
, or by contacting him through this forum. Is email more convenient? Feel free to send those to
FORUM at RIDERSDISCOUNT dot COM
and we'll get back to you right away!
The complete system as it comes out of the box. Compatible with just about any garage door opener system built after 1982.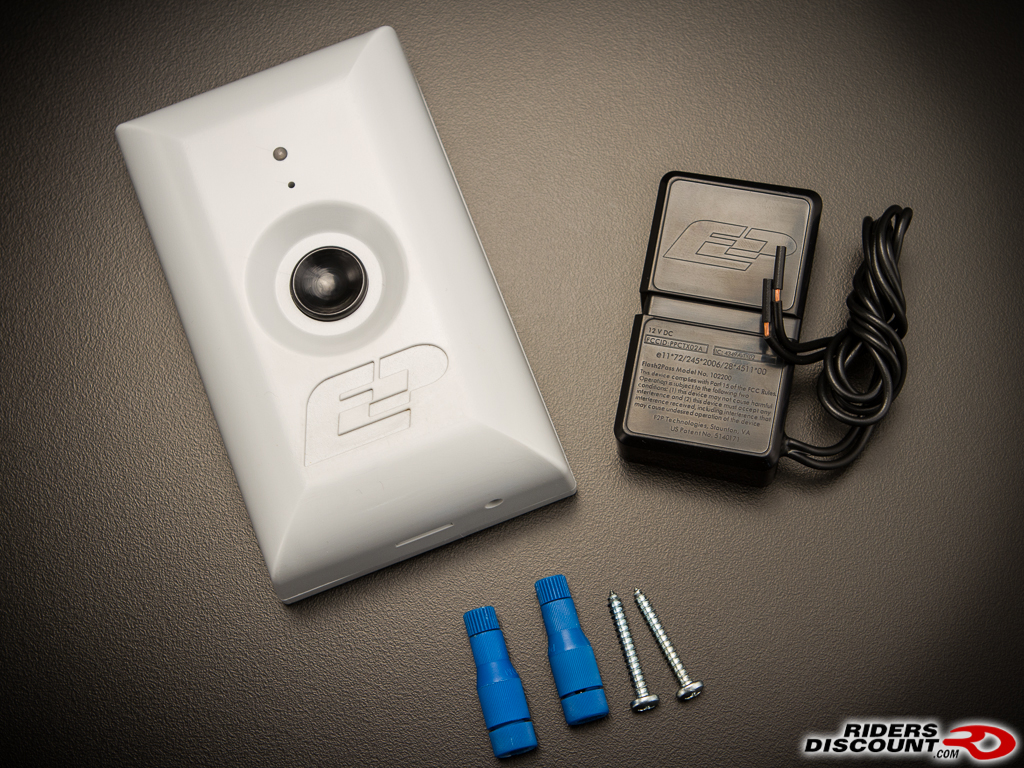 The weather-proof transmitter taps into the high-beam circuit of your ride using the included Posi-Tap connectors. Two flashes of your brights are all it takes to open or close your garage door. Extra transmitters are available for your other vehicles.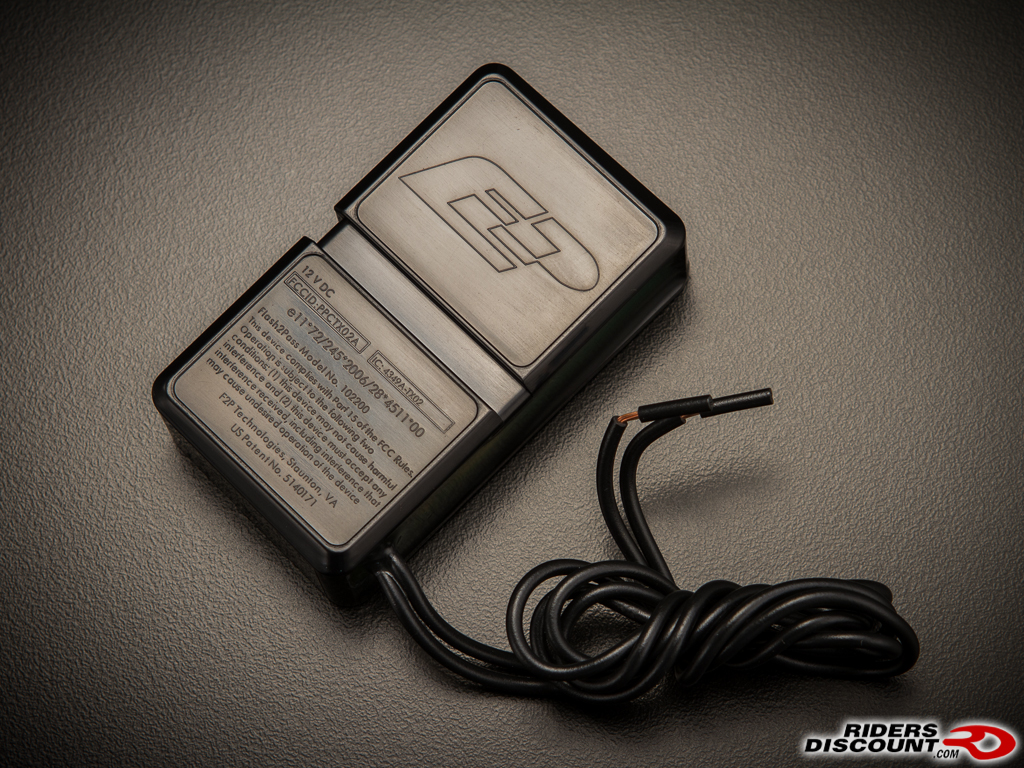 This receiver/garage door button wouldn't look out of place in the garage.