Discussion Starter
·
#1
·
Or Canadian Superbike for those that don't know.We went to see the one Atlantic round of the series at AMP in Shubenacadie NS on Sunday.It's literally a track in the middle of woods but is always a great time as you wander around with a brew or three and into the pits and mix and mingle with everybody.Very laid back atmosphere and always has been.
Anyway,just a couple pics(a friend was there and he's a photog and is currently editing 1100 pics-lol)
Jordan Szokes # 1 BMW.Currently leading the series.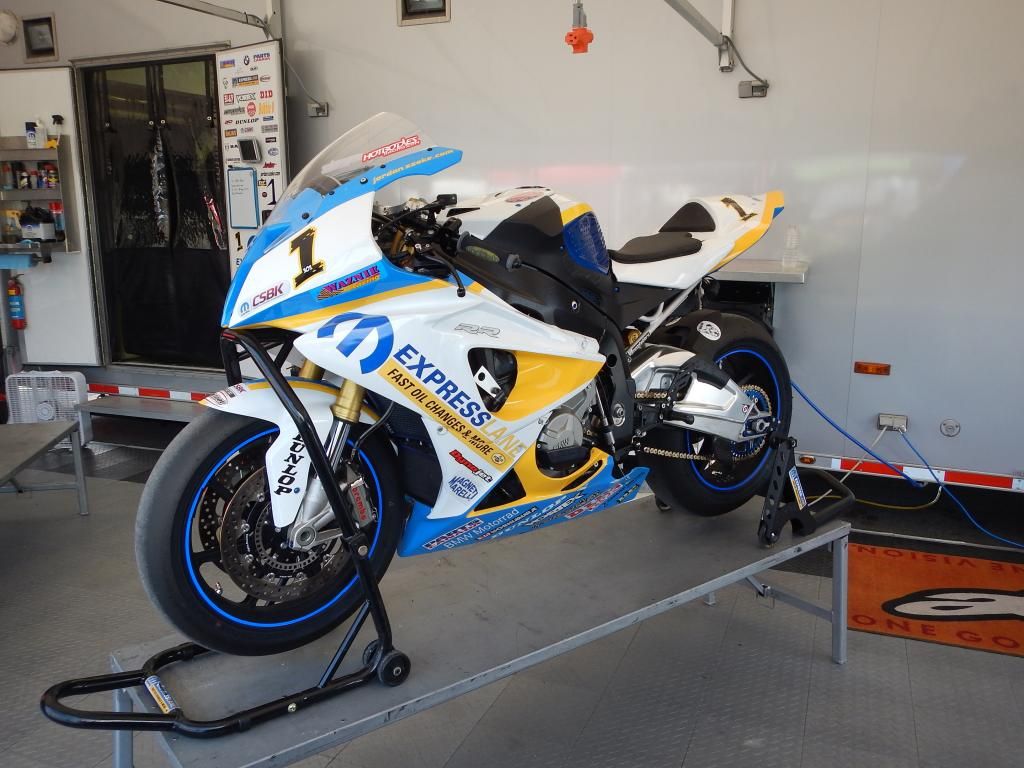 and a cruddy shot shot showing off my camera abilities of Szoke and Jodi Christie between turn 3 and 4.
A vid is here,if you get bored,go ahead to about lap 18 and watch the last 4.
CSBK - 2014, RD3, AMP - Pro Superbike Race
Almost forgot...one for Pred.:lgh2