Discussion Starter
·
#1
·
Well, it arrived yesterday morning while I was at work, neighbor's kids were all wondering what's in the big box, camera man didn't start to take pictures until the vehicle's out of the box, that slacker: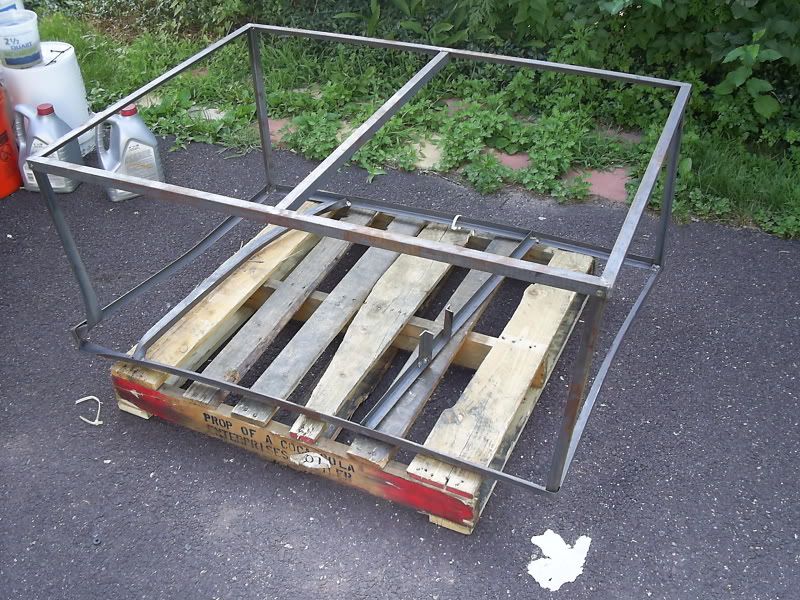 Our of the box, it was poorly setup for ergonomics, so I too my tools to it..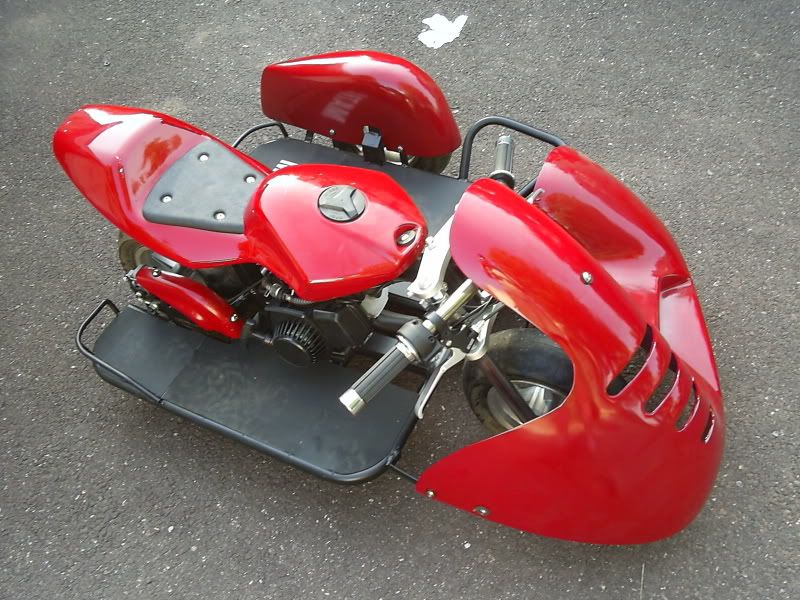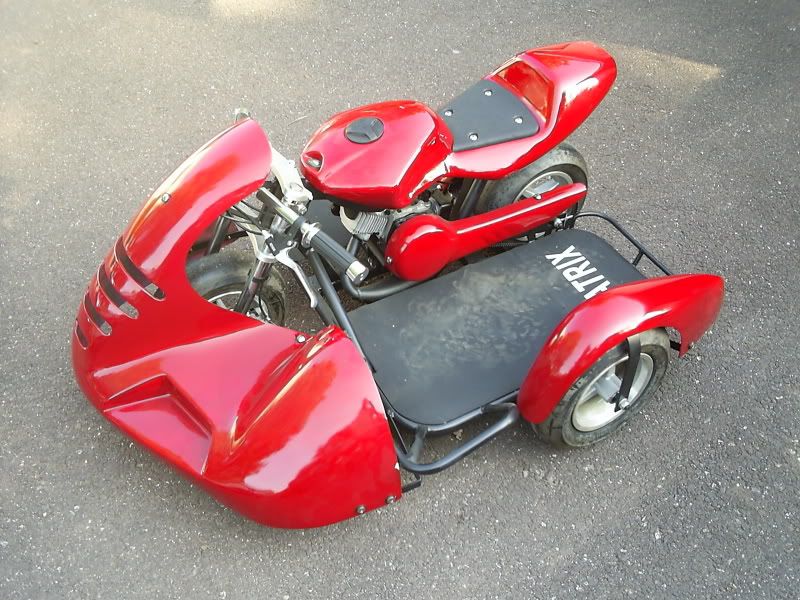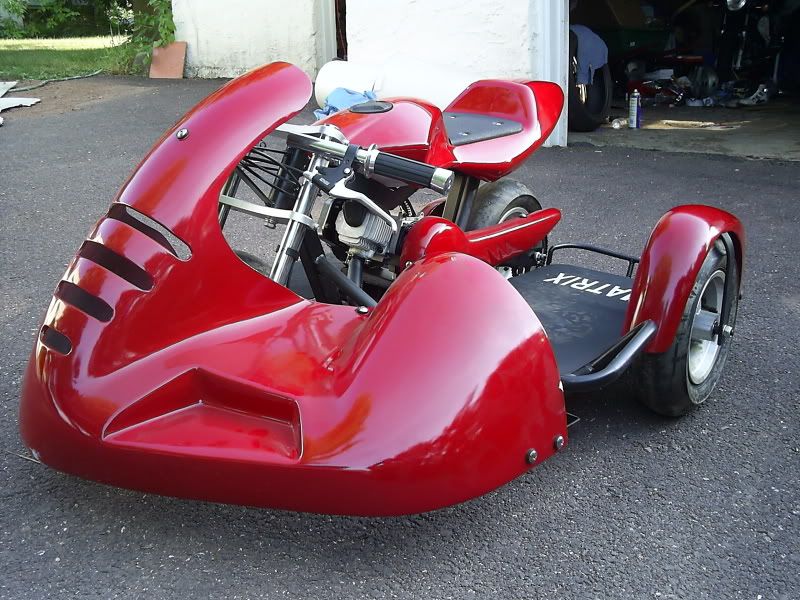 I mixed the fuel, 25:1 unleaded and 2-stroke oil, like the chainsaw. I gave the pull start a few gentle pull and then one quick pull, engine came to life with nice puff of smoke.. Neighbor's kid (11 yo rider) and I (33 yo monkey) rode it around for a 10 minutes or so.. had a blast going through speed bumps and figure 8's.. another neighbor's father came along wanted to give it a try, he pulled the pull starter so hard that the cord rickoched and broke the fuel filter, fuel started to poor out from the fuel line.. that was the end of the fun..
Cheap plastic fuel filter housing cracked when hit by dangling pull start handle.. The neighbor felt really bad for breaking my new toy.. he rushed off to find me a replacement fuel filter.. I'm diggin up a straight fuel line from my spare parts..
Could anyone suggest a number for tire pressure? say 270 lb. rider and monkey combined weight..