Chatterbox USA is proud to launch our brand new website along with the new
X1 SLIM model!
Chatter Box | Chatter Box
The all new X1 SLIM is just the ticket for all our fellow sportbike riders!
Communication with an UNLIMITED amount of riders in a group at up to 5 miles of range! Bluetooth A2DP and AVRCP with up to two accessory devices.
Over half the size and weight when compared to our previous X1 model.
Noise reducing Hi fidelity headset with detachable microphone and speakers.
Includes both full and open face microphones. Built in FM radio with presets.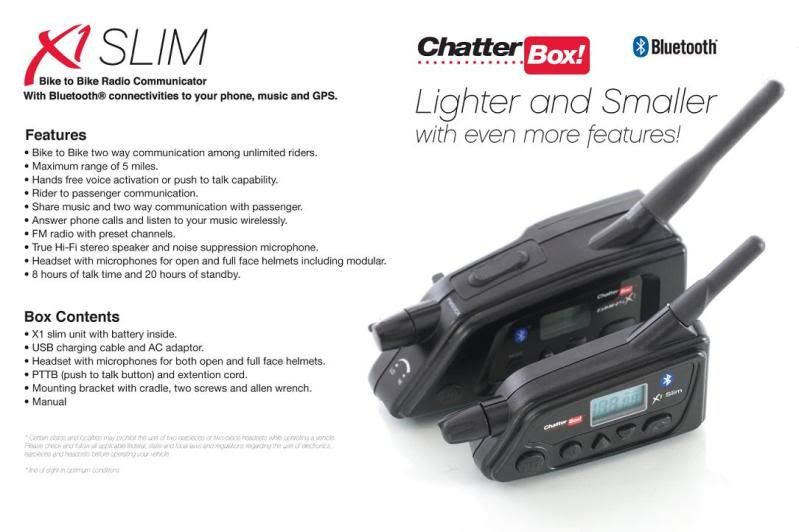 like us on Facebook for updates and free giveaways
Chatterbox USA | Facebook
RIDE SAFE!