Discussion Starter
·
#1
·
Well, after 3450 miles my S20s are toast. So i thought id shed a little light on them since I don't see many other people runing them.
Profile/characteristics:
The s20s are supposed to be a fairly aggressive street tire. With that in mind i expected turn in to be pretty quick. The contrary was true with this set, i feel like i have to muscle them into a turn, where other model tires would fall over easier. (this could have probably been adjusted out with suspension?) However once the bike was leaned over it felt very stable on these tires. the profile also allows for more angle than the 2CT's. When i switched from the 2cts i had no strip left at all, then when i got on the s20s there was almost 3/4 of an inch i wasnt using.
Heat up:
These tires heated up very quickly, quicker than any other tire ive had. However, as the last month of riding here has been pretty cold i noticed the tire does not hold its heat well. So keep that in mind if your in colder environment its annoying because your tires wont keep the heat in them.
Grip wet/dry:
The grip on these guys are supurb, rain is a non issue. The compound seems much softer than pilot power 2cts(which is what i came from, i thought this was a comperable compound to that tire) I never had any issues with grip with these tires. Never once did i think there wasnt enough grip to keep me rubber side down.
Dislikes:
I dislike the slow turn in profile, and i dislike the mileage(although it was average milage for a sportbike tire), 3450 and this tire is toast. This tire does not like interstate riding, after 20 minutes or so on the interstate the center would start shedding rubber. i think they could have made the center rubber harder and it would have been a great tire. But with the mileage i got out of the tire its not likely ill go with this tire again...
500 miles in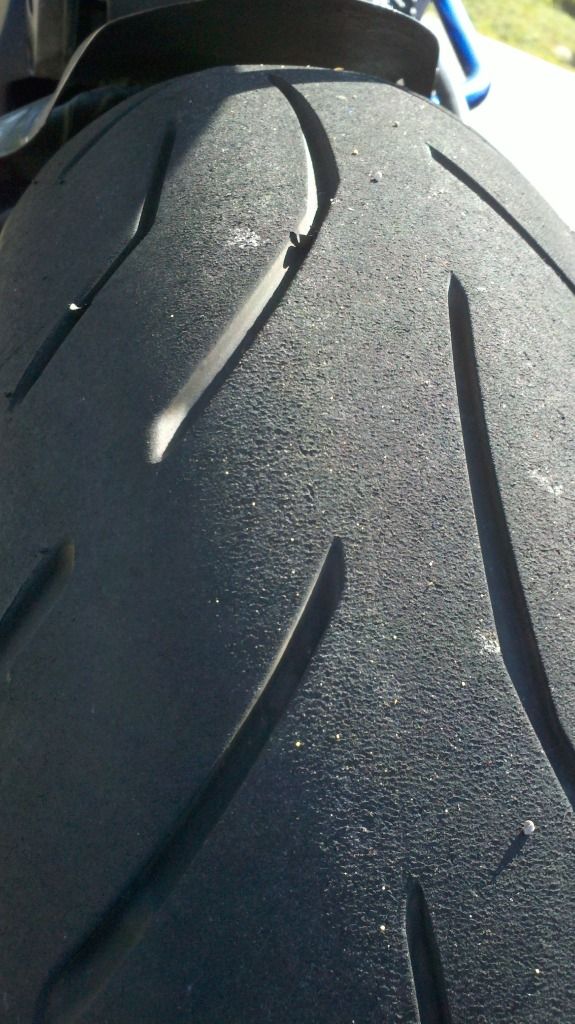 1000 miles in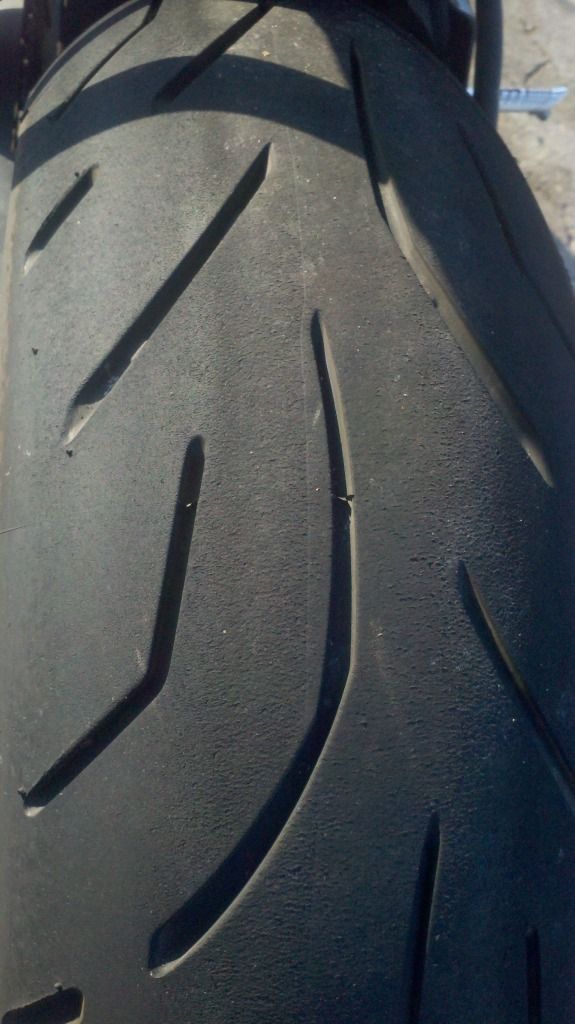 1500, and this is what happens when you ride on the highway for more than 20 minutes at 70 mph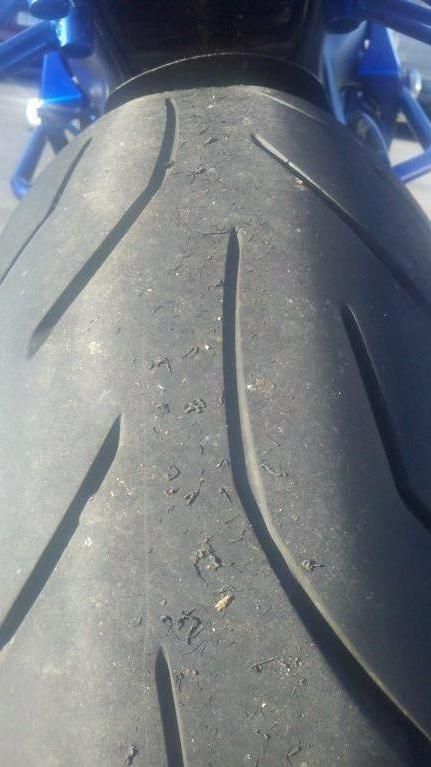 3450 miles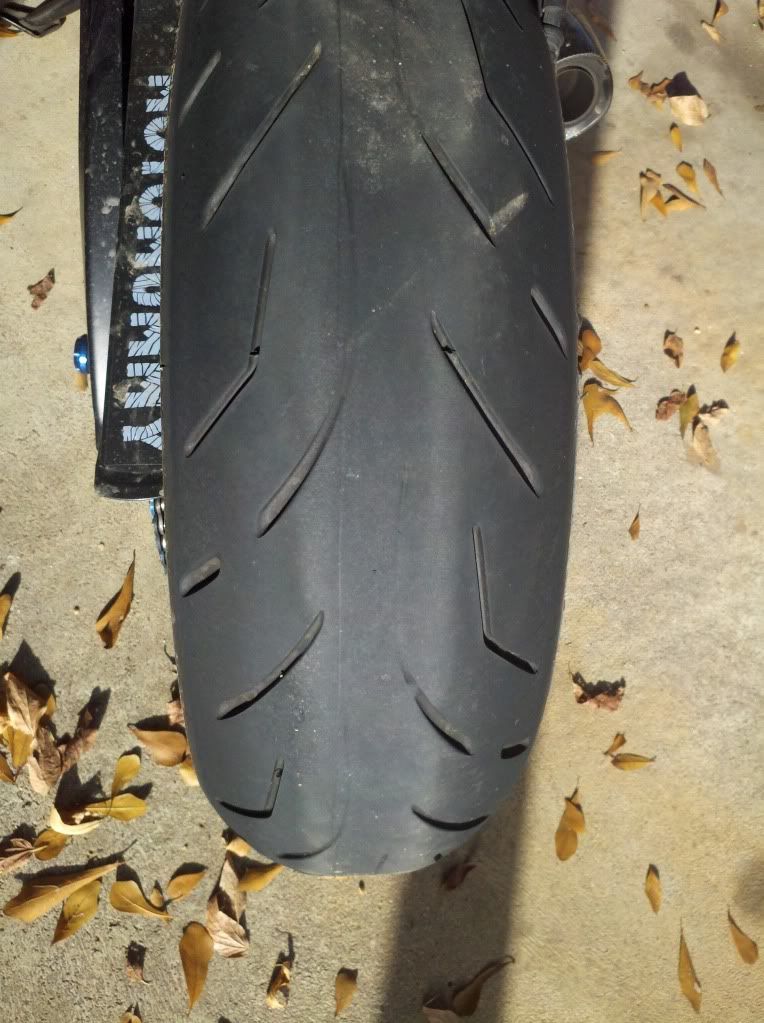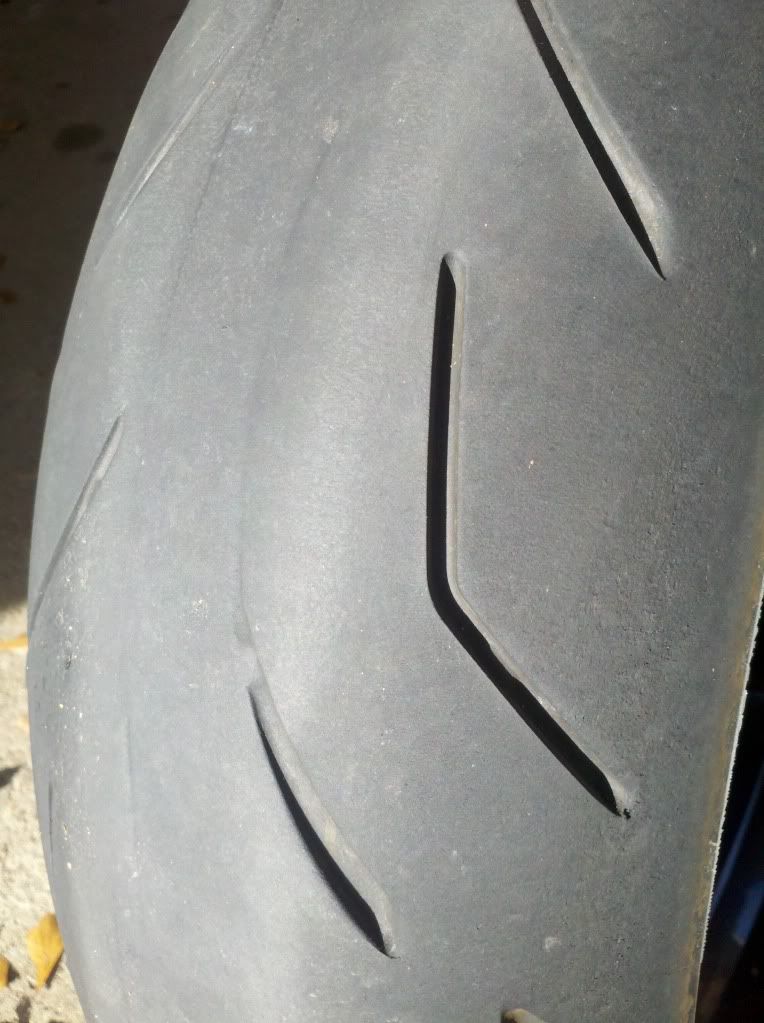 If you have any questions LMK, hope this helps someone.