Discussion Starter
·
#1
·
OK, I love local cafe/restaurants. Some can possibly be called greasy spoons, but they are the kind of places where the waitresses have been working there for over ten years and know everyone. When we are on long trips we will always pick one of these places (on a town square or next to a court house seem to be good signs). Here are my local area favorites:
OST (Old Spanish Trail), Bandera, TX. Site of a long term breakfast run, well enough known that it was in a Kawasaki magazine ad campaign back in the 80's. I remember when my favorite waitress started bussing tables there in high school and she is now a mother of four - and her mom waited on us before then.
Inside the (serious) John Wayne room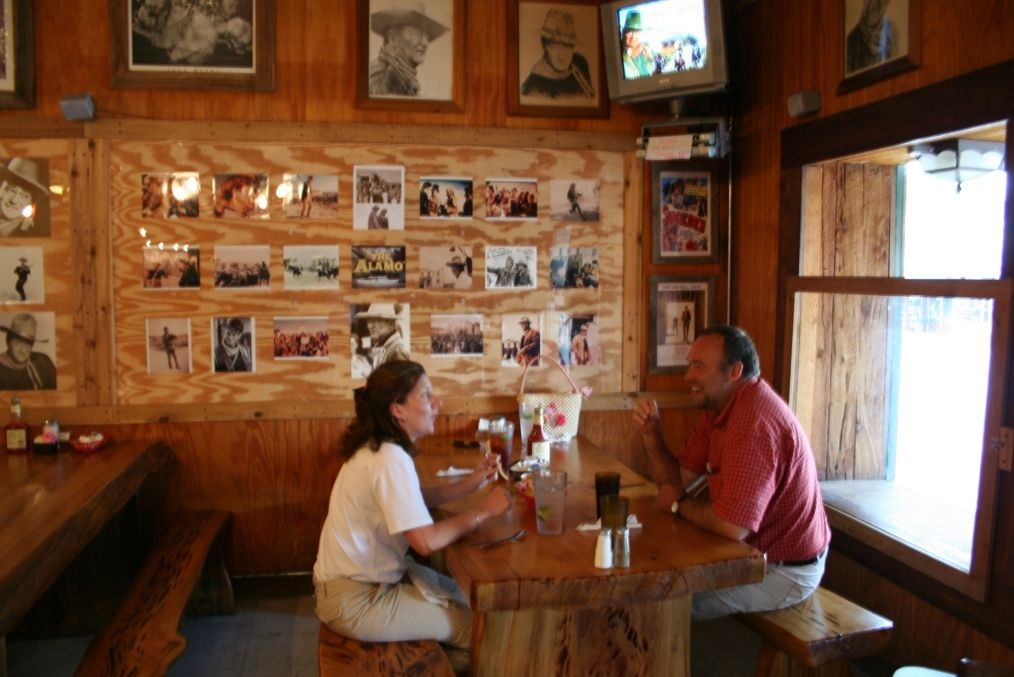 Hill County Cafe, Kerrville, TX. Built on the site of the original HEB grocery store (big Texas grocery store chain). It has a tattoo parlor, yoga place, and previously a bail bonds place next door. Owners are friendly and both ride, and the place has awesome waitresses. We found it because the mother of the waitress at Bandera came to work here. Kerrville is a nice town and only has about two blocks with that sort of gritty big city feel - of course this is on one of them.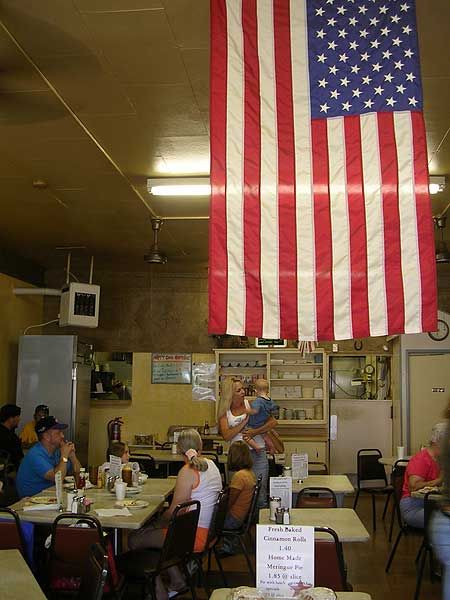 Blanco Bowling Club. Blanco is a good place to meet our Austin buddies for breakfast, and the restaurant has the local bowling alley in the back. Good food and waitresses. Serious pies.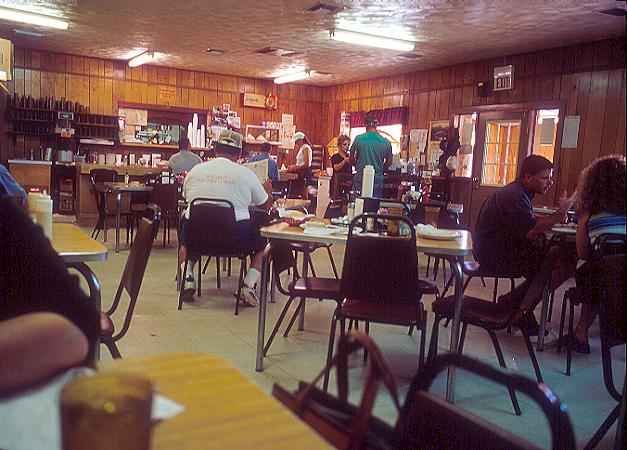 Los Jarritos, Comfort. Amazing Tex-Mex food. Run by four good looking (I guess they are Tex-Mex, too) sisters. Los Jarritos means "little jars" and this place is called "The Jugs" by local workers. The sisters are very nice girls I have known since they were in high school. I usually know about 3/4 of the people in there when I walk in, so it has that feel like Norm walking into Cheers. The funny thing is that I love this place but if I was just driving by I'm not sure I would go in.