Discussion Starter
·
#1
·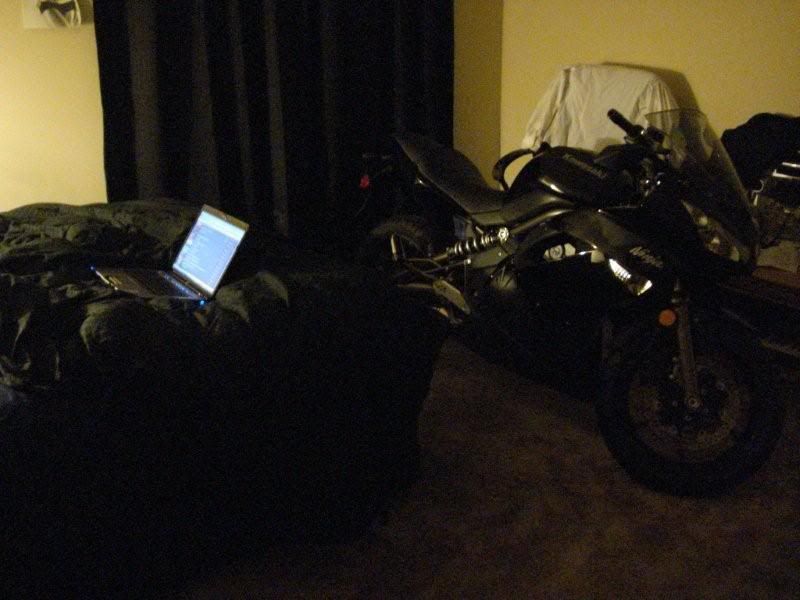 I've always liked taking care of my things, but i'm sure this puts me into the demented category.
I really like having it in my room with me too, I feel strangely connected to it.:bowdown
Sometimes I want to fire it up and do a burnout right there on the carpet.
Anyone else having interesting uhh.. storage arrangements?
Anyone even crazier and not live on the bottom floor but still find a way to get your bike inside?