·
They call me a ride whore
Discussion Starter
·
#1
·
So this past weekend I made my way over to NC BIKE for the last track weekend of the season here with Team Pro Motion, and also the chili cookoff (1st place winner gets 6 free trackdays.... YEA!!)
With this big winter storm that was rolling over everybody, it got cold..... low was 25 friday night, so woke up to a nice frosty bike saturday morning. The cold made all my buddies bail so i was there all by my lonesome (as far as people I know goes)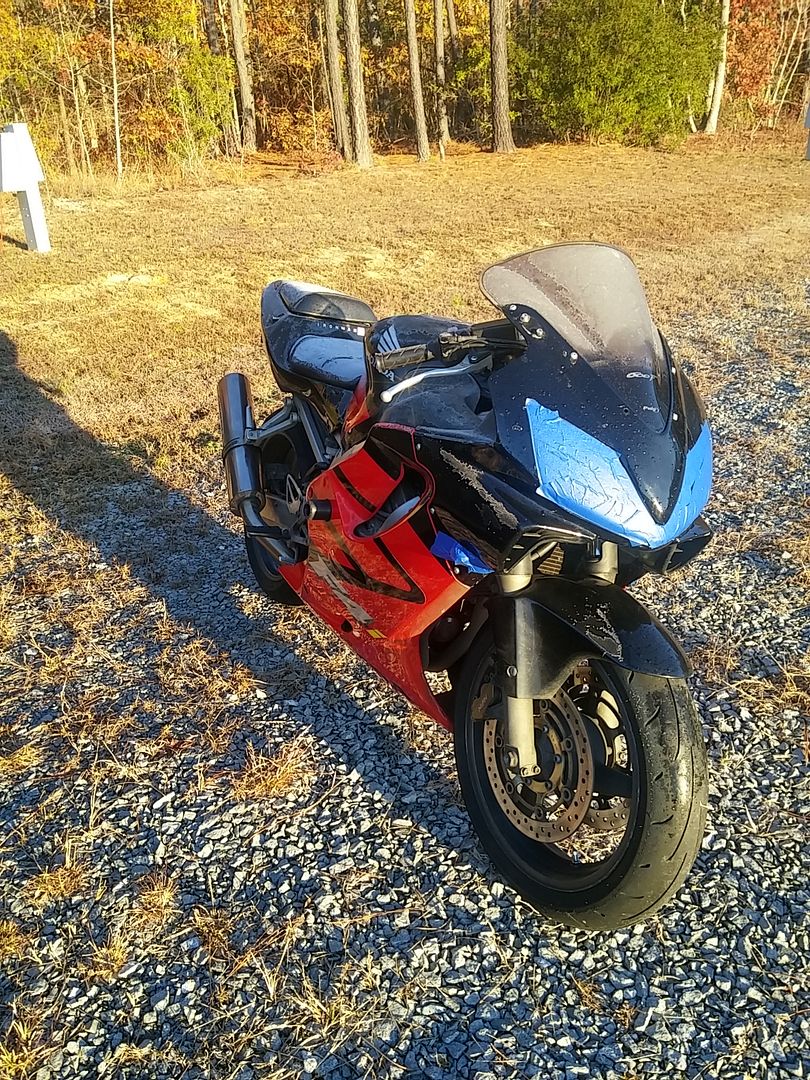 Started off a little cold but warmed up to mid 40's and the sun was shining bright, which helped a ton, so mid day it wasn't feeling bad at all! I was having a GREAT time, bike felt great, I felt great, and not to mention we only had 19 riders total, so they made it an open trackday. Meaning ride all day long as much as you want, and with only 19 riders it's pretty much track to yourself = HEAVEN! My umbrella girls were being lazy though....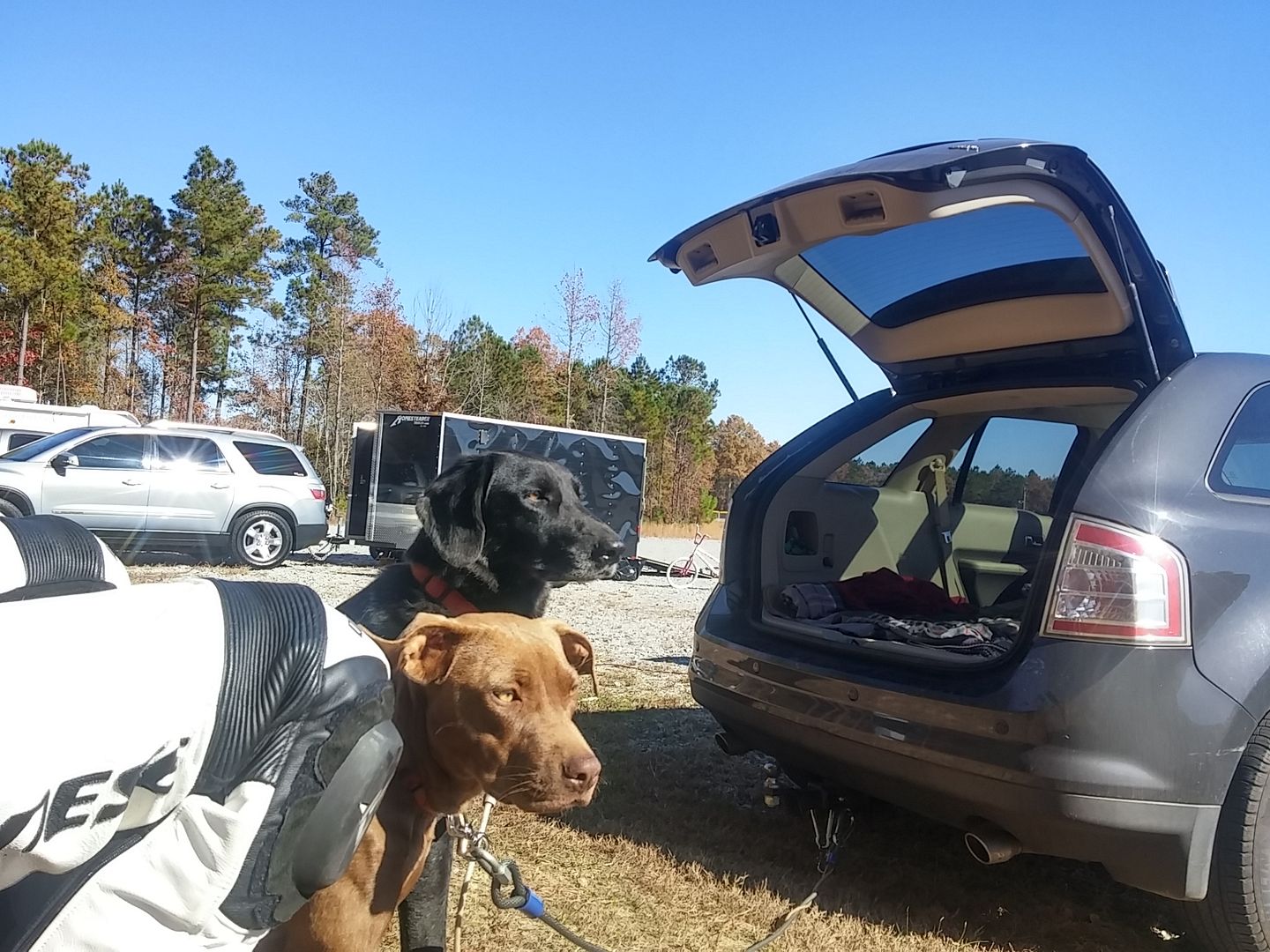 Was running great all day saturday, then after lunch about 2:30 or so, I'm going into T4 (righthander) and soon as I turn in... AHHHHH my ass end tries to pass me up and slides out hard to the left. Luckily I didn't panic and hit the brakes, just stayed on the throttle, it came back around the other way, fishtailed back and forth maybe 4-5 times and then straightened out and I kept on going and made the turn just fine though a little off line, lol. It still didn't feel right though so I came in to see what was going on, and sure enough.... my poor ol' girl has sprung a leak
Water pump decided to blow up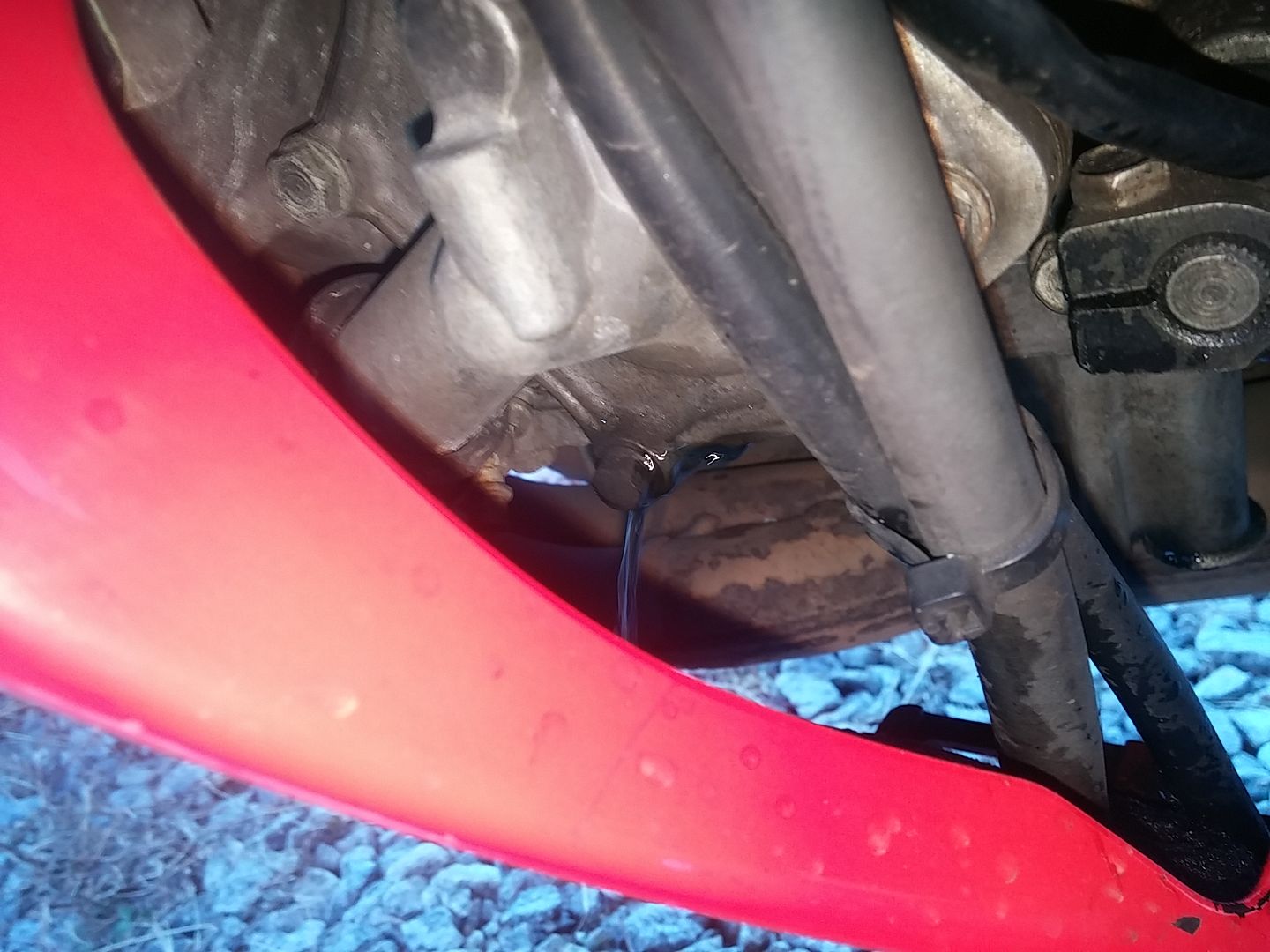 So I was sad and depressed as I had already signed up and paid for both days.... there was a dealer up the road so I called them, didn't really expect them to have one but figured it was worth a shot.... of course they didn't. Had been talking to my buddy Kevin (who is a coach for TPM and have done all my TD's with this year). He was originally gonna sit this weekend out, but he was still thinking of heading up for Sunday as it was supposed to be a little warmer. He had mentioned if he did come that we could share a bike, I told him I'd pay for his gas for the entire trip if he did come and apparently that was enough motivation for him to pack up and head out. So saturday evening he drove 4+ hours from Charlotte and totally saved the day for me..... super awesome of him! And I made sure to make my thanks known to him, though he said he was glad he came anyways and he had a great time as well. So I guess it was a win-win for both of us
Sooo I spent sunday tossing this beast around!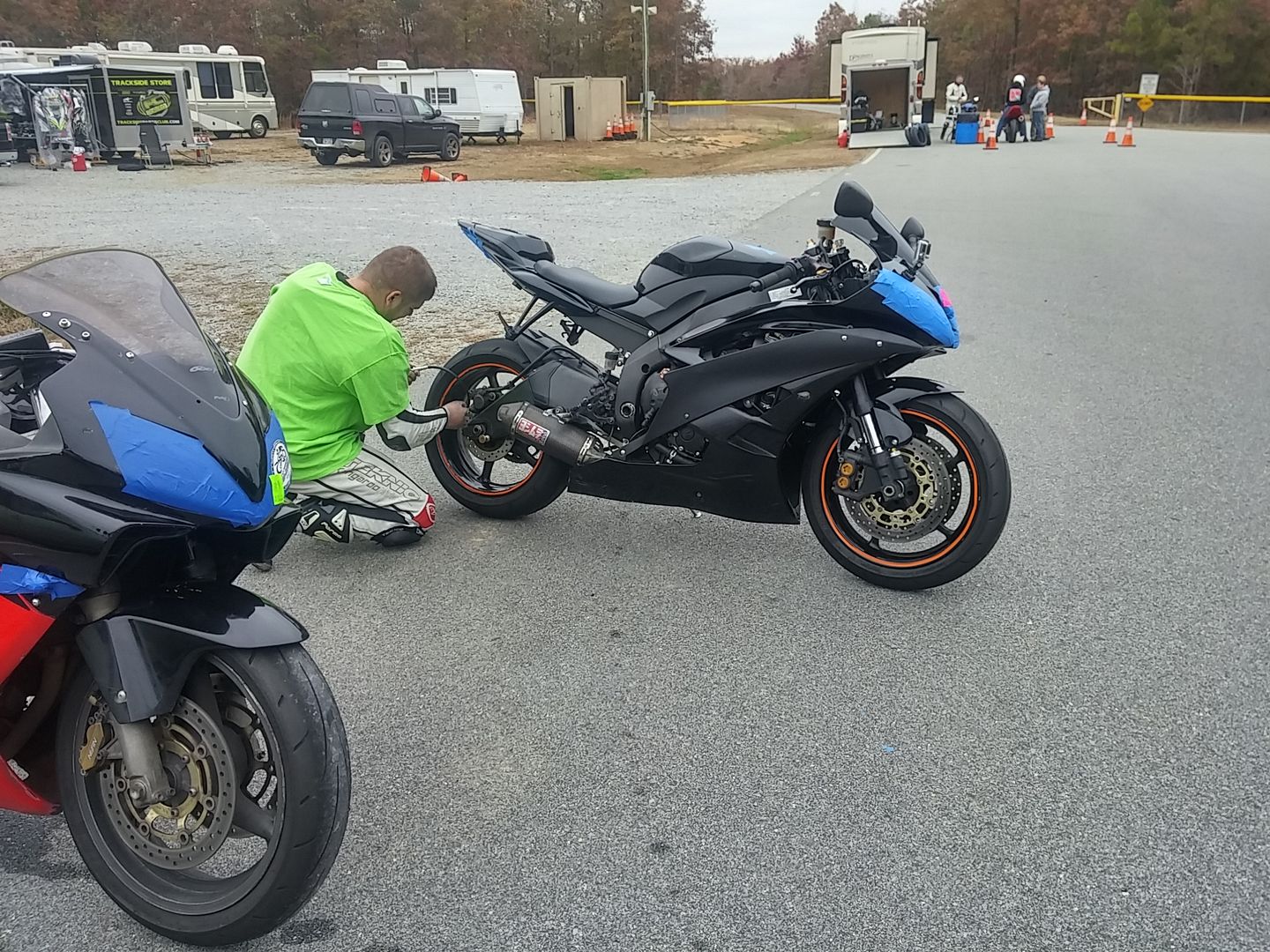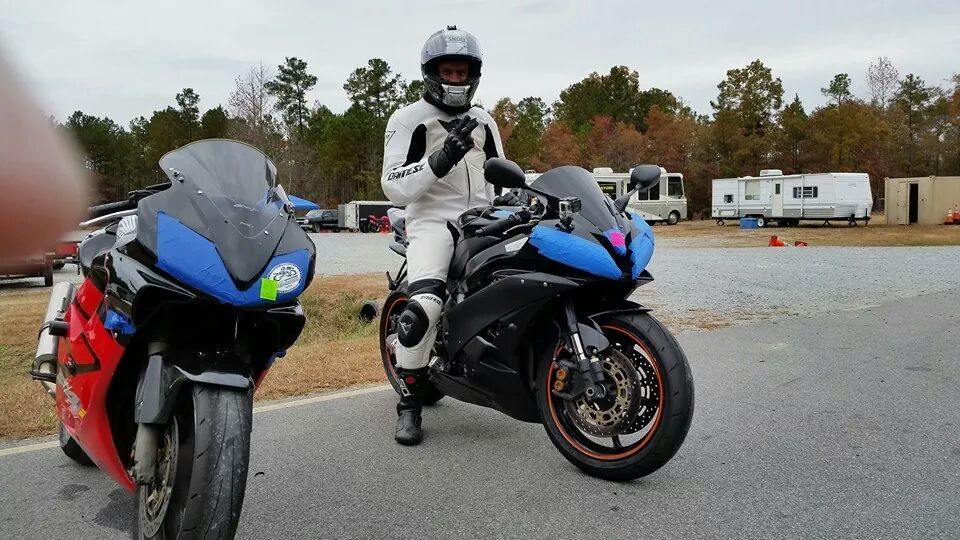 I had rode my buddies '09 R6 ones before just a short ways on the street, never really opened it up, so this was my first time really "riding" one, and hoooooollllyyy shite..... coming from my F4i, which is probably about one of the most forgiving, easy to ride sportbikes on the planet, this was a whooole different beast. The power band is freaking insane..... literally like riding a 2 stroke, lol. It was a little small for me, though I think some rearsets would have helped tremendously with my longer legs, but I couldn't really get comfortable on it. Definitely a killer track weapon for sure though...... Totally different animal than the Honda for sure! It's like every input is amplified..... definitely took some getting used to to get smooth on it. But I still had fun, and just glad I was still able to ride. And being an open day too, Kevin was able to get in just as much ride time as well. We didn't even shut the bike off the whole day, just come in, swap riders, and go back out..... back and forth all day long
It's for sale too.....hmmmmmmm
On a side note.... I didn't win the chili cookoff, but after the 1-3 place winners were announced, all the remaining participants still got 1 free trackday, so I certainly can't complain about that!