Ok heres the deal. This used to be the JUNabee (Show Car) from High End Performance and Auto Concept Elite, but as I was heading to Orlando the truck in front of me went over a piece of tire and it took off my front bumper and cracked both fenders. I know I could fix it and probably should, but I just can't look at the car the same now. Its been tainted for me, and I am looking forward to building an 08 STi. I have replaced the missing bumper with the stock one, and zip stitched the drivers side fender. I took some pictures this weekend so here they are. Feel free to ask any questions you might have. I also have a bunch of extra parts that will go with the car if you want them.
$20,000 obo Peanut 256-689-8429
If you have a sportbike to trade I will subtract the full original price of the bike(within reason) from the price of the car.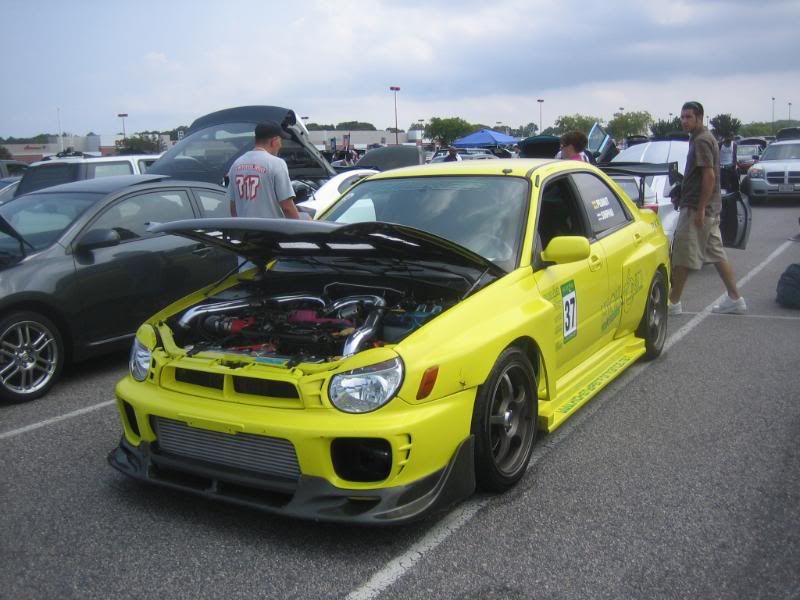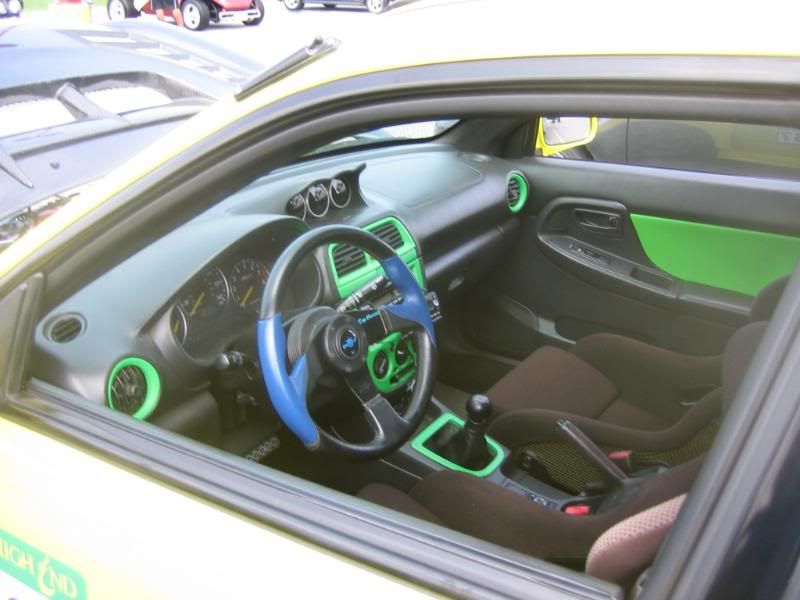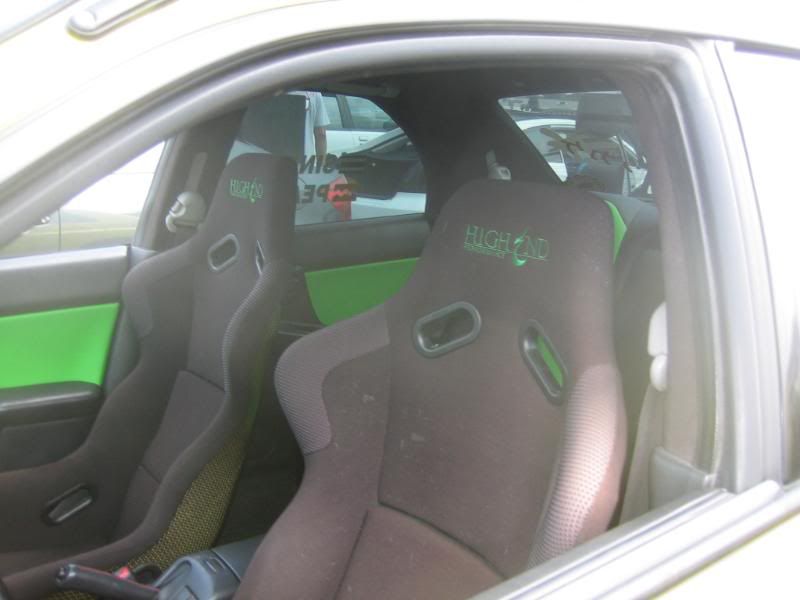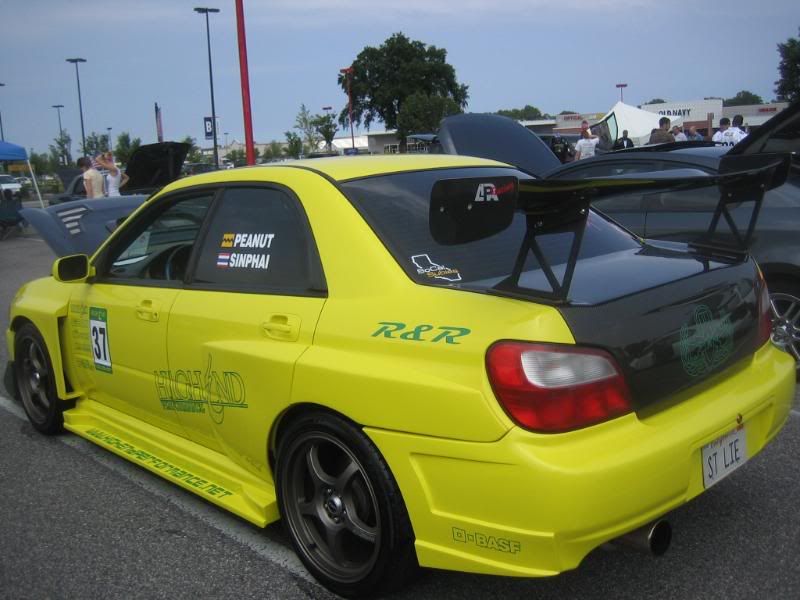 Engine description
STi EJ257 w/ WRX heads. WBR front mount intercooler. IHI VF-39 Turbo. HKS SSQV Ver.2 Blow Off Valve. 800cc Fuel Injectors w/ Walbro 255lph Fuel Pump. Ported and Polished TGV's and Throttle Body. Unorthodox Racing Crank Pulley. JDM STi GeNome Exhaust. JDM STi Type RA Gears.
Body description
Custom one of a kind widebody front fenders, sideskirts, and rear bumper. Kukumei widebody rear fenders. SEIBON carbon fiber CW hood with reverse hood scoop. SEIBON carbon fiber trunk. SEIBON carbon fiber CWII front lip. APR carbon fiber GTC-500 wing. JUN eyelids. STi GeNome front grill. STi rear diffuser. Custom blended yellow O-BASF single stage paint.
WheelsTires description
Gram Light 18-8.5" 5-spoke rims in anthricite gray. Falken FK452 245/40-18 tires w/ lots of tread.
Suspension description
Tein SS-P coilovers w/ pillow-ball mounts and front camber plates. Cobb 25mm front and rear sway bars. Whiteline adjustable rear lateral links. Whiteline sports anti-lift kit. Whiteline eurethane bushings. Cusco solid motor and transmission mounts. TCS Sportline 25mm wheel spacers front and rear. STi front control arms. STi stainless steel braided front and rear brakelines. STi Brembo front and rear brakes.
Interior description
Custom green door panels. Matching green and black rear seats. Limited production Carbon Kevlar black High End Performance bucket seats. Black alcantara head liner. Black alcantara wrapped A,B, and C pillars. Green dash accents. Perrin adjustable short shifter. Perrin weighted shift knob. Top Secret Japan steering wheel. Works Bell hub adapter. Defi center gauge pod. Defi boost, EGT, and oil pressure gauges. Defi Link Controller. Panasonic CQ-VW100U 7" Touch Screen Double DIN In-Dash DVD player. Elemental Designs 12" sub in custom box. Elemental Designs Amp for the Sub. Elemental Designs Amp for the door speakers. Polk Audio Speakers in all four doors.